I cried 15 days in a row for 'Shonibar Bikel': Mamunur Rashid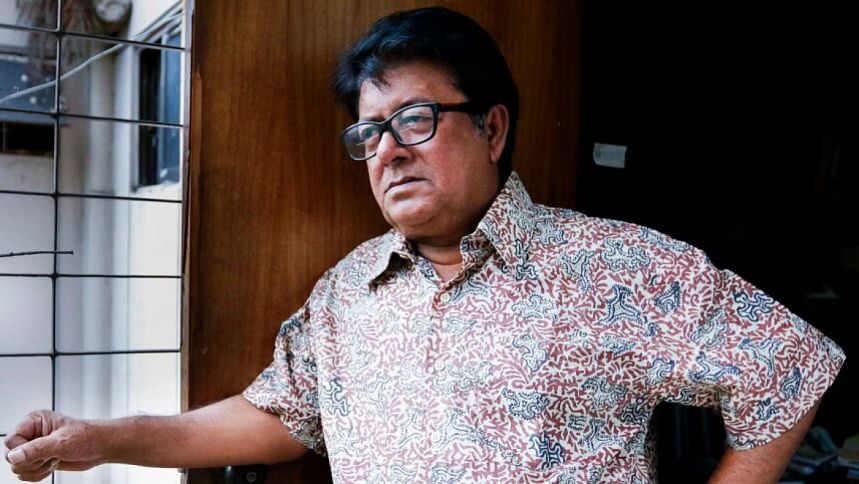 Ekushey Padak winning actor Mamunur Rashid will soon be seen in the Mostafa Sarwar Farooki directorial, "Saturday Afternoon" (Shonibar Bikel). After four long years, the film has finally gained clearance from the censor board.
Speaking about the good news, Mamunur Rashid said, "I am overjoyed at the fact that 'Saturday Afternoon' is finally on its way to a theatrical release in Bangladesh."
In the film, Rashid plays a pivotal role, which required a lot of effort on his part. Speaking to The Daily Star, the veteran actor shared, "The movie was filmed in one shot, with no breaks. While I cannot fully disclose my character in the film, I can share that I had to cry for 15 days in a row for my performance.
Rashid also added, "We took extensive preparations for this film and I have a scene in it that I believe will touch the hearts of parents. We have a lot of hope for this movie."
When asked whether film censorships should exist, Rashid noted that the rest of the world has certification—based on which age groups can or cannot watch a film.
The eminent actor is currently busy with his drama troupe, Aranyak, which will soon celebrate its 50th anniversary, in a seven-day-long event.
The actor reminisced about the members of the group they lost along the way, including thespian Aly Zaker, Dr Enamul Haque and a few others. He concluded by asking for everyone's love and well wishes for Aranyak's 50th anniversary.