'I can't hug other heroines' : Ananta Jalil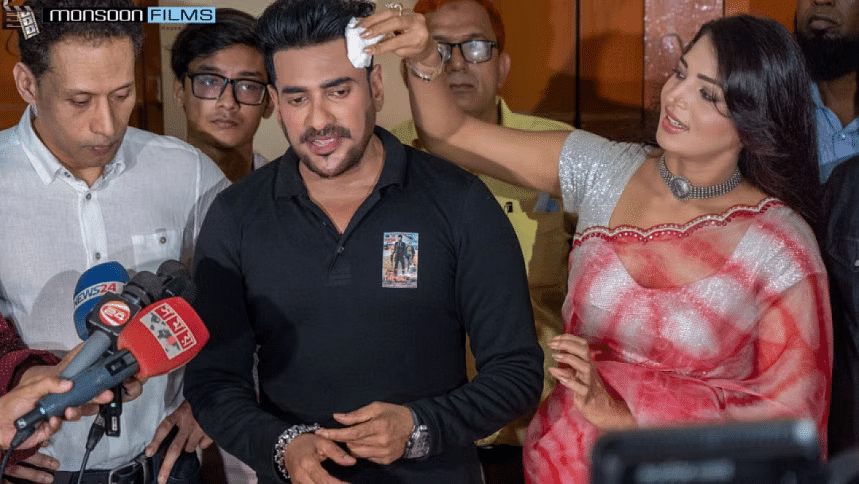 Ananta Jalil has been consistently working with Barsha in all of his movies. Their strong love for each other can be witnessed by the fact that Ananta doesn't work with any other actresses. 
In an interview with a local media, the actor revealed that he just couldn't understand the fact why Indian and Bangladeshi movies showcase scenes where actors have to hug or kiss actresses. 
"I really can't understand why actors have to hug and kiss on-screen. Why do they do that? if you watch an Irani movie, you will see that there is no intimate scene, not even a kiss on the forehead," said the actor. 
The actor stated that he can work with other actresses but he can't embrace them as he doesn't like it. 
"It's been 12 years that I have been in the industry, and I haven't done any such scenes. Both my sons are all grown up, how do you think they would react if I would hug another woman apart from their mother? What kind of impact would it make on them," added the actress. 
Ananta Jalil's film "Kill Him" was released last Eid. This was the first time Barsha, his co-star,  donned the role of a villain and the film performed well at multiplexes.