"There is nothing more I could ask for in life"
Masum Aziz on his last interview with The Daily Star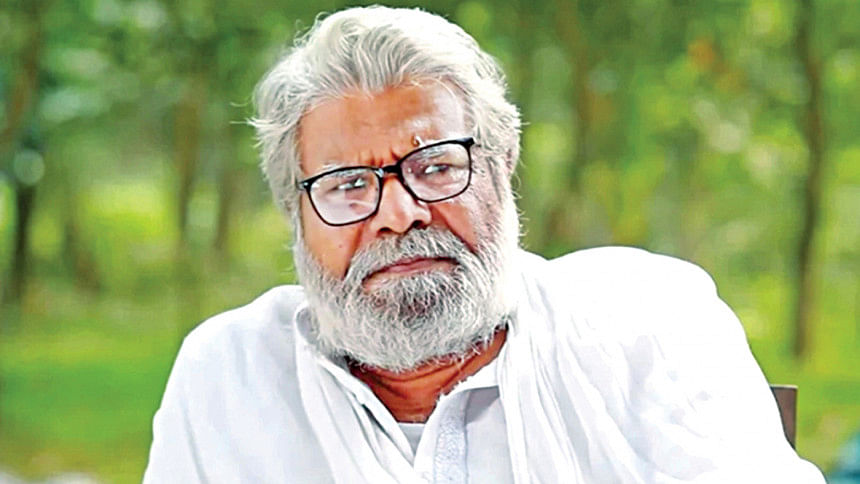 Renowned veteran actor and screenplay writer Masum Aziz breathed his last today at 3:30 pm, at Square hospital in the Capital.
He was diagnosed with cancer on last January, and cardiac issues for a long time. In 2017, he was diagnosed four blocks in his arteries. He went through operations as well.
He was honoured with the prestigious Ekushey Padak, this year.
In his illustrious career, the noted actor has worked in theatre, television, and films. He is also a writer and director. The actor won the National Film Award in 2006.
In his last interview with The Daily Star, the actor opened up about receiving the award, and more.
How do you feel about receiving the Ekushey Padak?
The joy I feel cannot be described in words. I burst into tears when I heard that I won the Ekushey Padak. I do not know if I am worthy of such a great award. I do not know if I have contributed enough to the field of acting, but this is the biggest achievement for me.
I am grateful to the government, journalists, and my colleagues.
As an actor, do you have any regrets?
I am an actor because I love acting. I focus on my craft, without being sidetracked. Countless people love me for my work. I am immensely grateful to them.
Do I even need anything else? I have gained people's love and respect, there is not anything more I could ask for.
What is acting to you?
Acting is devotion to me. I have spent the last five decades in this field. Acting has become a part of my identity. It brings me immense satisfaction.
Do you feel a sense of responsibility as an artiste?
An artiste should always have a responsibility towards society, and I do feel it. Artistes never just belong to their own selves. They belong to the society and the state.