I am sick and tired of industry syndicates: Dighi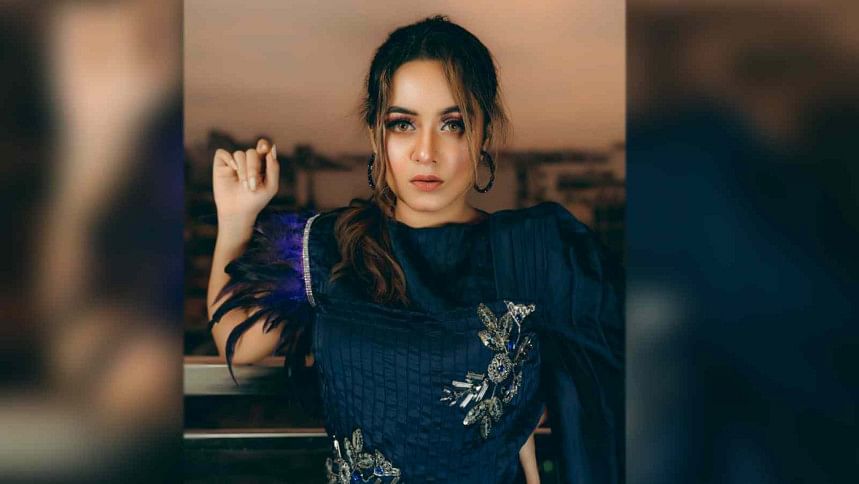 Prarthana Fardin Dighi has been extremely frustrated, after being under what she alleges to be an industry syndicate, for almost three years. The actress posted a status on Facebook, detailing how she has become a victim of industry politics on various occasions.
Dighi shared how on multiple occasions, makers would initially cast her for a role and then replace her with some other actress later on.
The "Shesh Chithi" actress highlighted how these incidents made her feel miserable. Particularly, one incident—where Dighi had been initially cast by the director—when Dighi learned via the director's social media post that she had been replaced by another actress. As a result of this incident, Dighi felt humiliated and revealed her sorrows in this heartfelt Facebook post.
"You know the struggles of being a lonely starkid, whose main star isn't there with her? I often see posts of many people getting cast and I laugh why people then give false hope to someone when they aren't satisfied with me and my skills," wrote the actress.
Dighi also clarified that she has no problem with newcomers getting opportunities, and that she is happy for them. However, she is quite frustrated with the people who give a false sense of hope to artistes. 
"I don't have any problem with others who are getting their new projects and starting their journey but I am tired of those fake people who give me false hopes and at the end of the day humiliate me," continued the post.
Dighi also called out the industry people for being cruel and playing with people's emotions.
"More than the world, our industry people are the cruelest and I have no regrets, because I believe in my skills and the prayer of my family and friends who truly admire me. And simply, I believe in Allah. I had no intention to write this and alert everyone at all about it, but the grudges I have held for more than three years have made me sick and tired of these syndicate games sorry," concluded the post.