Dighi and Yash will pair up for this web film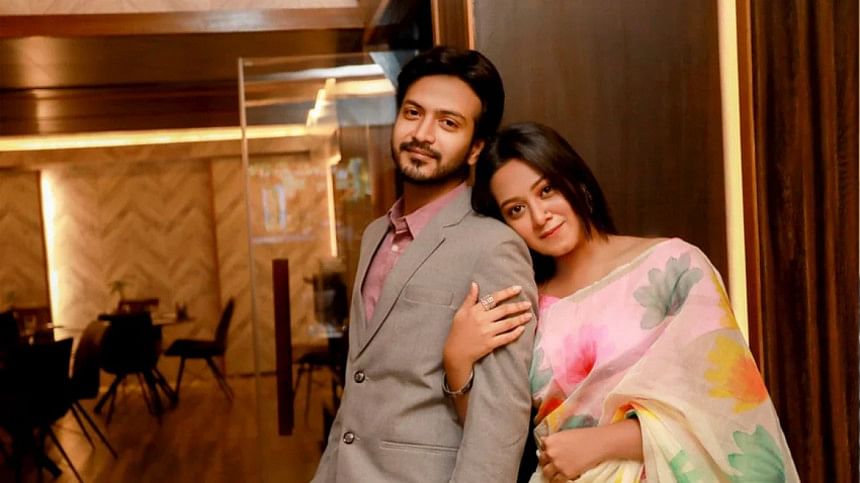 Prarthana Fardin Dighi made headlines when she wrote about being a 'victim' of film 'syndicate' on her Facebook account, and shared how she was being replaced in projects by the directors. 
Now, amidst all the chaos, she signed up for her second web film "Fera", directed by Sumon Dhar on Thursday. In this web film, she will be acting opposite actor Yash Rohan. The duo previously paired up in another web film "Shesh Chithi", released in Chorki. 
The entire crew of the project "Fera", including the director, is the same as the web film "Shesh Chithi". 
Dighi shared this news on her Facebook account with pictures and captioned the post, "Fera' for RTV. Missing my coolest co-actor, Yash Rohan. Alhamdulillah for everything."
In one picture, she was seen signing for the web series with a smiling face. In another, she posed with a celebration cake, wearing a red t-shirt. 
In this web film, Dighi is playing the character of Shahnaz. Other details are still unknown.