I have the courage to speak the truth: Dighi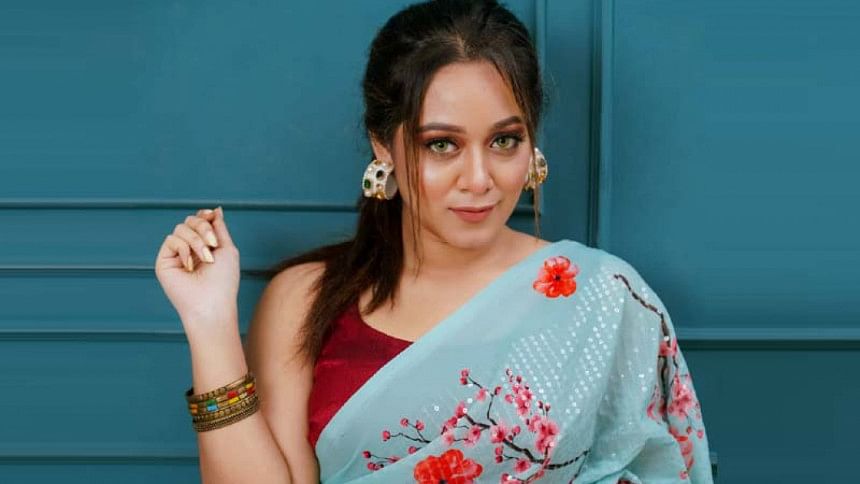 Prarthona Fardin Dighi made headlines when she wrote about being a 'victim' of film 'syndicate' on her Facebook account. She claimed that Raihan Rafi initially excluded her from his upcoming film "Shurongo", even after finalising talks with her.
She was supposed to star opposite Afran Nisho in this project, which was eventually signed by Tama Mirza. Dighi shared her grief, and shared more details about this matter with The Daily Star.
What was the purpose of your Facebook post, what did you mean by 'syndicates'?
I did not mention any director's name in my post. To tell you the truth, this has been happening to me for many years, a lot of filmmakers have done me wrong. Interestingly, Raihan Rafi was the one who reacted to this post on the media and gave statements mentioning my name. It is because he already knows what he did!
Did you sign the film 'Shurongo'?
I went to his production office twice with my maternal uncle. We had several meetings as well. He told me to keep my dates booked for this project, and that he has some issues fix with the producer, only after that, we were supposed to go for the shoot.
I did so accordingly, and I told my father about signing this project. If it was not verbally finalised, I wouldn't have shared it with anyone. After giving schedule to any director, being dropped from the project is annoying. I called the director numerous times, which resulted in unanswered calls. I have all the proof with me. He did not officially sign me for the project, but gave me word, which has no value!
Were you in the talks to work in any other project by Raihan Rafi?
Yes, he talked to me about one of his web films, but for some unknown reason, I was dropped from that project as well. There are a lot of artistes who face the same, but never speak about it. I have the courage to speak out the truth.
See, I have a background in this industry. My parents were well known, and respected in the fraternity. Before I made my debut as heroine, I achieved three National Film Awards as a child artiste. So, why would I use his name to get media attention?
Were you the one, who approached him for a role?
I can show evidence that he called me first, and called me at his office for meeting.
There are speculations that Raihan Rafi dropped you because of your Tiktok appearance.
This is an absolutely ridiculous excuse. He himself appears on Tiktok videos with the actresses he works with, and most of the actresses who have worked with him are also regular on the platform.