Cannot put into words how grateful I am to Amzad Hossain: Babita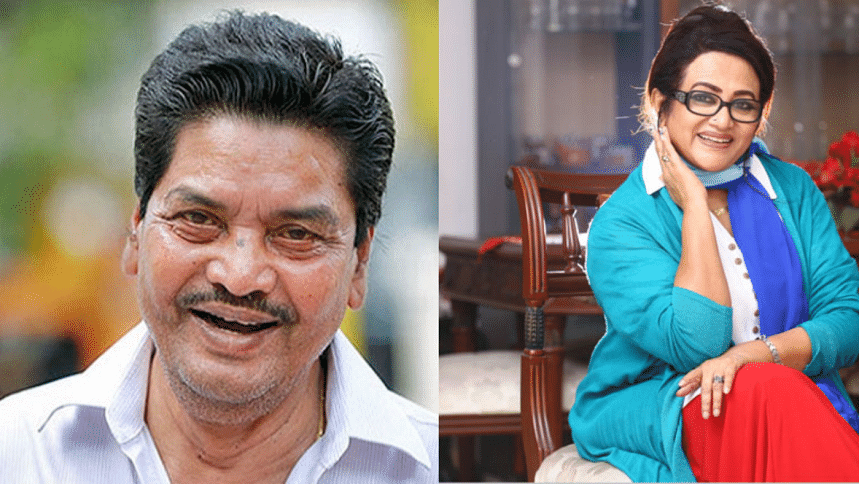 The contributions of noted filmmaker, Amzad Hossain, to the Bangladeshi film industry is manifold. "Noyon Moni", "Golapi Ekhon Traine", "Dui Poishar Alta", "Bhaat De", "Jonmo Theke Jolchhi" and "Shundori" are some of the remarkable films that he has created over his career.
December 14 marks the death anniversary of this great director. Internationally acclaimed, veteran actress Babita appeared in three of Amzad Hossain's films—"Noyonmoni", "Golapi Ekhon Traine", and "Shundori".
On the day of his passing, Babita shared some of her fondest memories of working with the filmmaker to The Daily Star.
The song "Ami Achhi Thakbo Bhalobeshe Morbo" from the film "Shundori" is still popular amongst the audience. I am glad that I had the opportunity to work with such a great filmmaker in my career. "Noyon Moni" is one of the most popular films in the history of our film industry. Quite unexpectedly, the film received an incredible response from the audience.
Due to this film, actor Farooque and I were praised as one of the most-loved on-screen pairs of that time. I was extremely overwhelmed by the love and response I received for working on this project. The film, "Shundori", also earned many accolades back to back after "Noyonmoni".
Amzad Hossain had his unique way of representing his ideas on the screen. He was not just an eminent filmmaker, but he was an all-rounder—being an immense actor and writer in his own right. So, I would like to pay my respects to this legend.
Needless to say, his film, "Golapi Ekhon Traine" reached every corner of the country, and was widely appreciated. I feel so blessed to have been a part of this project, and I cannot put into words how grateful I am towards him.
He was very dedicated to his craft, and I assume that is the reason his works are still recognised to this day.
I pray for his departed soul. May he rest in peace."