I'm doing what needs to be done for Shilpi Samity: Nipun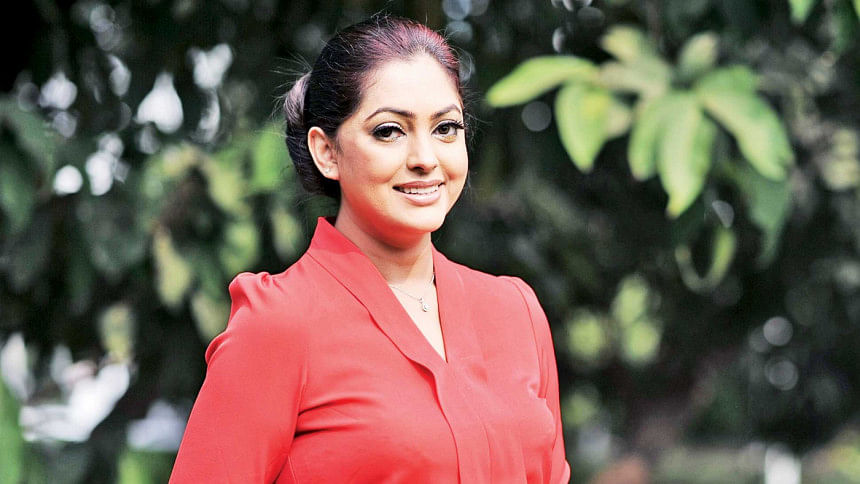 Popular actress Nipun is awaiting the court's verdict for the post of General Secretary of the Bangladesh Film Artistes' Association. However, she is regularly participating in various activities, on behalf of the association. Nipun also runs a beauty salon.
She recently spoke to The Daily Star about her post-election plans surrounding her stance as the prospective general secretary, and her upcoming ventures.
New films are not being made. Nevertheless, many are seen to exert power and make claims regarding the post of General Secretary of the Film Artistes' Association. What is your take on this?
Votes were rigged in the elections. So if we accept it now, we will have to go through a lot of problems in the future. To break the system, there will be disagreements. But I think we did the right thing.
So, the rumours surrounding power plays by members of the Film Artistes' Association are true?
I really don't know what power I showed. When people took legal action against me, I protested. Why would I sit quietly?
Police officials and ministers visit the BFDC regularly. What do you think is the reason behind this?
My father was a government official. So government employees have a soft corner for me, and often visit me at the BFDC.
Zayed Khan's brother is a former police officer. He visits him too, at times.  I don't see anything wrong or negative here.
When are you planning to return on screen?
Four of my films are waiting to be released. Among them, "Birotto" and "Rasel Er Jonno Opekkha" are ready. The audience will know more when we finalise the release dates.
In recent times, you have been in discussions more for being a candidate of the Film Artistes' Association elections, than for your work in cinema.
I am aware of that. But I think my fans got to see a new side of me, owing to the elections.  A lot of people from home and abroad have congratulated me and conveyed their love. They have come across my true persona through the elections.
What are your future plans for the development of the Film Artistes' Association?
We will be blessed if Prime Minister Sheikh Hasina visits the BFDC. However, we have to wait until the court matters are resolved.
The association's activities have never stopped and never will. I am taking care of everything from the salaries to the iftars, events, and helping those in need.
I am doing what needs to be done politically in the association. I am trying my best and hope that I succeed in pulling off my duties.