A homage to Bangla cinema's golden era, with hand-painted art
Artist Shoaib hand-draws Hridi Huq's '1971 Shei Shob Din'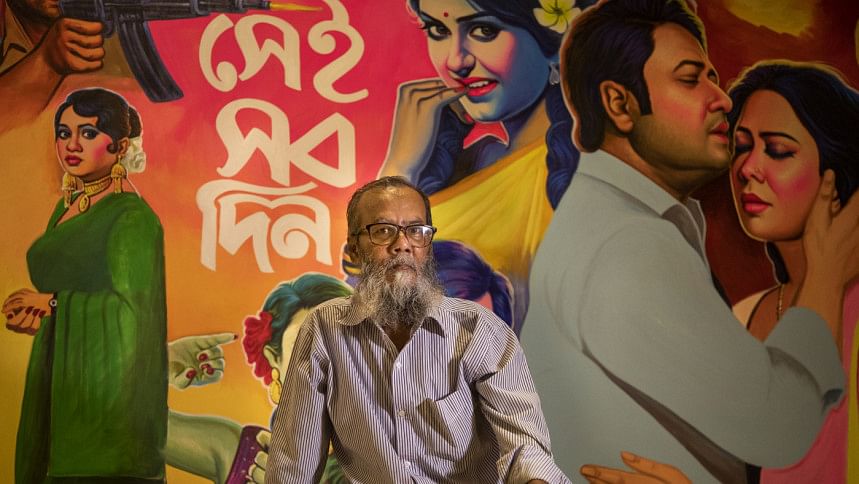 Amidst the digital era of posters, cinema goers have almost forgotten the larger-than-life acrylic posters of yesteryears, which used to grace Dhaka city, especially adorning cinema halls. Artists used to work day and night to make this unique South-Asian artstyle for films stars like Kabori, Nayak Raj Razzak, spanning to even Jashim and Manna.
Late Enamul Haque and Lucky Enam's daughter, Hridi Huq is bringing back the age-old tradition by bringing in artist Mohammed Shoaib for her directorial venture, "1971 Shei Shob Din". Mohammad Shoaib is working tirelessly to paint the 20-foot banner which will be unveiled on Dr Enamul Haque's birthday, May 29.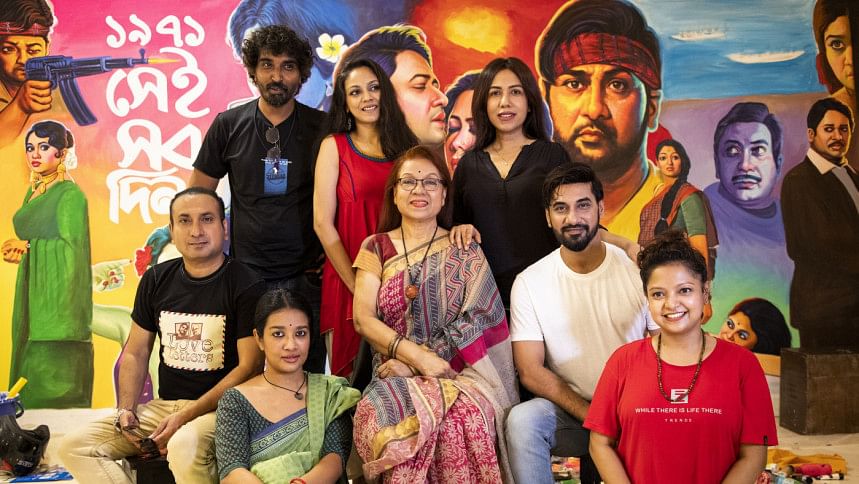 Mohammed Shoaib never imagined in his wildest dreams that he will be bringing up his brushes again to draw a film's banner, after two decades. Currently, he is busy painting the large landscape, alongside two assistants. Shoaib started painting posters at the age of 15 in 1965, his passion soon transformed into a career, which lead to creations of many film posters.
"We came up with this idea while having a friendly conversation, and started searching for an artiste who is adept at this near-extinct craft," said Hridi Huq. The movie casts the likes of Lucky Enam, Shajal, Sazu Khadem, Sanjida Preeti, who were present during the making of the poster.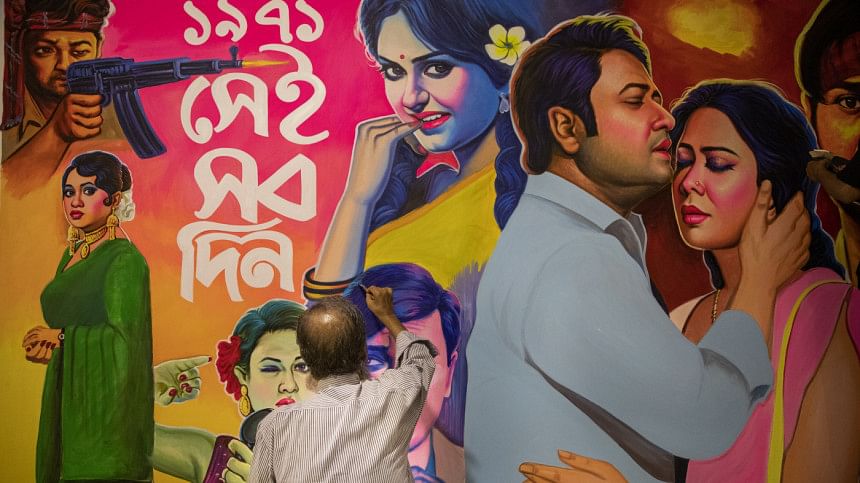 "I was speechless when I saw the work for the first time. We took this initiative to bring the audience back to the golden age of cinema," said Sazu Khadem.  
"It felt like we were back in the black-and-white era, through this banner. The poster looks really good," said an ecstatic Shajal.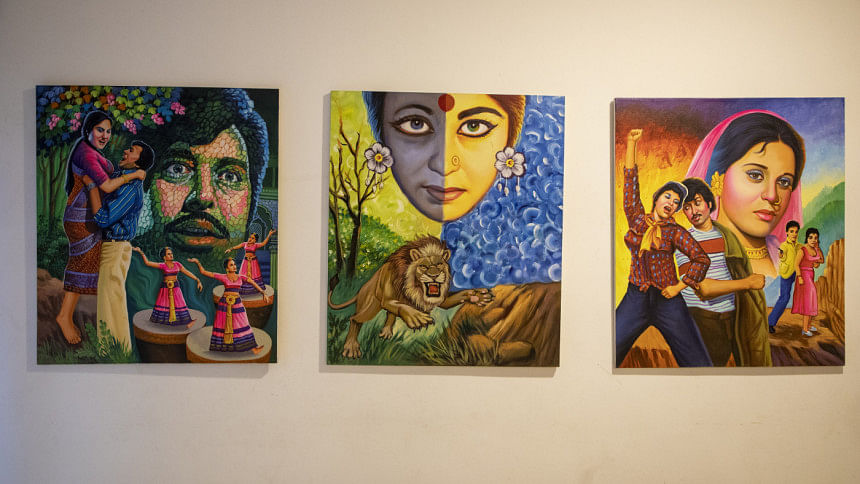 "From Razzak-Kabori to Farooque-Babita, I have drawn banners for all superstars throughout the years. All of them told me that they loved it. However, sadly no one hand paints posters or banners anymore. Everybody looks for a faster way to get their poster, through digital print. Nobody cares about the love and dedication, which we put into our work," said the artist.
When asked about whether he has any expectations from the government regarding the extinction of posters, the artist sighs, "Nothing! I don't want anything or desire anything from anyone."
The members of Enamul Haque and Lucky Enam's theatre troupe started arriving at their Adabor residence, where they were mesmerised by the colourful posters.
"I never thought I would start painting again. I am really lucky that I got this project," the artist smiled and then went back to his drawing. The enthusiastic crowd watched as he went on to smear colours on the large landscape with the pristine stroke of his tired-old brush.