'Healers of the Hill': A commentary on the struggles and dedication of Bandarban's healers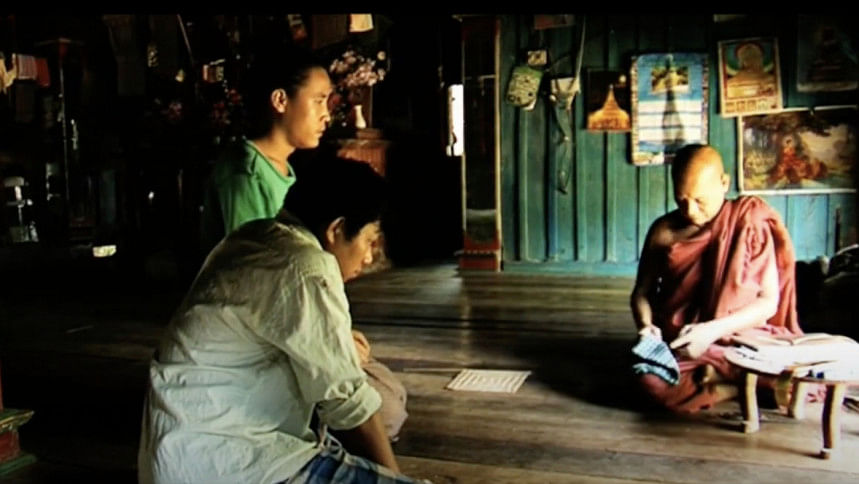 Two twitchy bare feet, restlessly walking for miles, while its owner looks for medical plants in the green blemishes of Bandarban—this is how Al Haseeb Nomanee's short film "Healers of the Hill" opens to the audience. Shot in 2012, this production is based on the struggles, dedication and simplicity of a Marma healer who helps people in medical need.
The film, shot in the Marma language, features the interview of a 'healer' residing in Bandarban. The production looks to capture the journey of this healer and present it to the audience as a poetic musical and visual treat.
"We were visiting the Chittagong Hill Tracts for another project when we decided to make this film," shared the director. "The more we got to explore the lifestyle of the indigenous communities residing in the hills, the better we were acquainted to their simplicity and sense of responsibility. These qualities are very rare to come by these days."
While talking about what inspired him to initiate this project, Nomanee mentioned that his teachers had taught him to try and contribute towards positive change through his films.
With Orchid Chakma, Khema Chara, Dung Ma Thowa, Hla A Nue, Kya Hla U, Mong Pru, and Mong Pru Chay in pivotal roles, the film focuses on the troublesome journey a healer has to undertake to treat a patient suffering from food poisoning. With Kanak Aditya and Rahul Anand taking charge of the music and sound of the production, "Healers of the Hill" narrates via its onomatopoeic essence with very limited dialogue.  
"As I am from the same area, I understand the value of medical facilities, as there are almost no facilities of this sort available for the local indigenous communities in the remote areas of Chattogram," shared Orchid Chakma, who began his journey on the film as a production crew member and ended up portraying the role of the healer monk's disciple.
Orchid, who originally hails from Khagrachori, also spoke about the various challenges his community faces when trying to access healthcare services.
"Healer of the Hills" is now available on YouTube. The production was released on the video sharing platform earlier in July.