He told me that I am his second daughter: Mim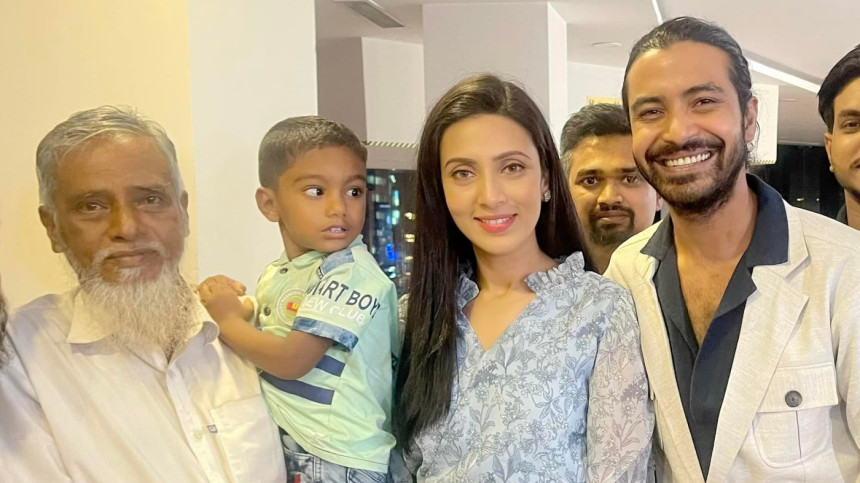 Saman Ali Sarkar, the elderly gentleman who was allegedly not allowed to buy tickets to "Poran" because he wore a lungi, watched the film with his entire family today.
The incident was propelled through the viral video posted in cinema groups yesterday.
Bidya Sinha Mim and Sariful Razz, two lead actors of the film, also watched the film with them.
"Thanks to Cineplex for solving the incident so beautifully," said Mim to The Daily Star. "Saman Ali 'chacha' was jubilant during this screening, it made me emotional. He told me that from today, I am his second daughter."
Star Cineplex, the ones who took the initiative, further clarified that the incident was nothing more than a misunderstanding.
"We are glad that we could all have Saman Ali Sarkar and his family with the Star Cineplex family", said Mesbah Uddin Ahmed, senior manager at Star Cineplex.