"Hawa" will release in Canada on September 2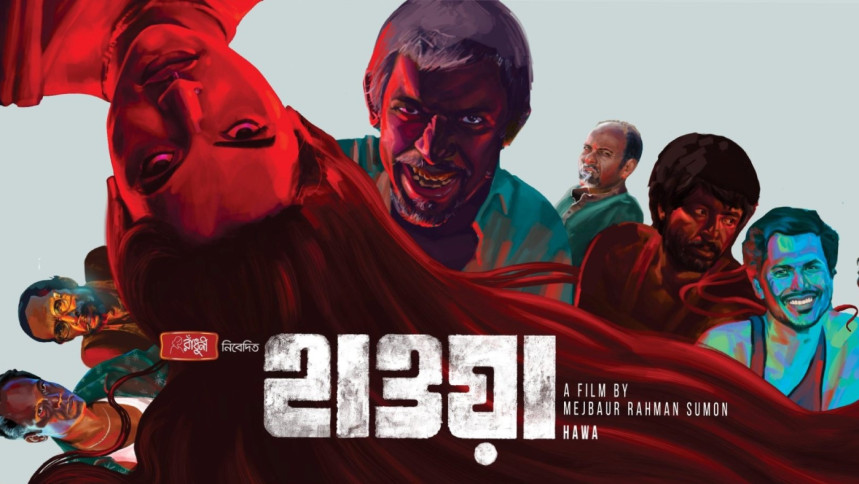 Mejbaur Rahman Sumon directorial "Hawa" is going to release in 11 cities across Canada on September 2.
The film will be released in the following cities of Canada-- Cineplex Eglinton Town Centre in Toronto, Cineplex Courtney Park in Mississauga, Cineplex South Keys in Ottawa, Cineplex Forum in Montreal, Cineplex Cinema City Northgate in Winnipeg, Cineplex Sunridge Spectrum in Calgary, Cineplex South Edmonton Cinemas in Edmonton, Cineplex Scotiabank Theatre in Halifax, Cineplex Strawberry Hills in Surrey, Cineplex Scotiabank Theatre in Saskatoon, Cineplex Cinemas Normanview in Regina.
The advance tickets for "Hawa" will be available on Canada Cineplex's website, one week before the release.
As of now, "Hawa" is also scheduled for release in Australia and New Zealand on August 13.
Recently, the makers have released its third track, "Aat Ta Baje Deri Korish Na", after 9 days of its release -- and social media is obsessing all over the song. The song has been voiced by Basudeb Das Baul, while the music has been arranged by Emon Chowdhury.
The film stars Chanchal Chowdhury, Nazifa Tushi, Sariful Razz, Sayem Rahman, Sumon Anowar, Shohel Mondol, Nasir Uddin Khan and Rizvi Rizu, among others.