To get more, one must want less: Abul Hayat on his life's philosophy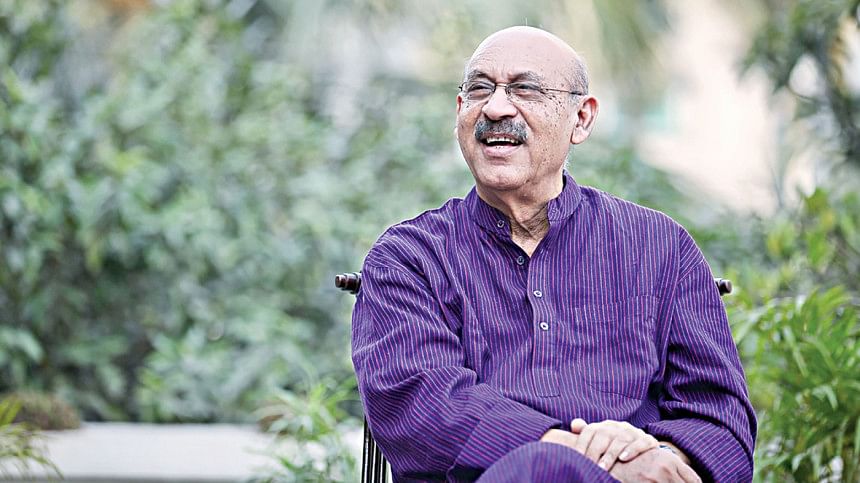 Veteran thespian and director, Abul Hayat won over the hearts of millions with his remarkable performances on radio, television, the silver screen, and the stage over the last five decades.
Last year, two of his books were launched at the Ekushey Boi Mela. So far, he has authored a total of 34 books. The Ekushey Padak-winner turned 78 today. In a candid conversation with The Daily Star, Abul Hayat shared his philosophy of life, his aspirations and much more.
You have led a remarkable life and have achieved a lot as a performer. However, do you have any regrets?
No, I do not regret anything, as I have been blessed with more than I could have ever wished for. I received the unparalleled love and admiration from people, and to me, this is the best gift in life. While I am content and happy with my life, I do want to continue writing. Currently, I am planning to finish my autobiography soon.
Could you tell us about your life's philosophy?
I always wanted to lead a simple and cheerful life. I tried to be honest in all my endeavors and the Almighty has blessed me with the simple and happy life that I aspired for.
Since my childhood, I have been heavily influenced by my father. He led an honest life and I got to learn a lot from him. One of his favorite lines, that he often used to quote, was 'in order to get more things in life, one must want less'. I tried to follow this ideology throughout my life and have been blessed with things that I have never even dreamt of.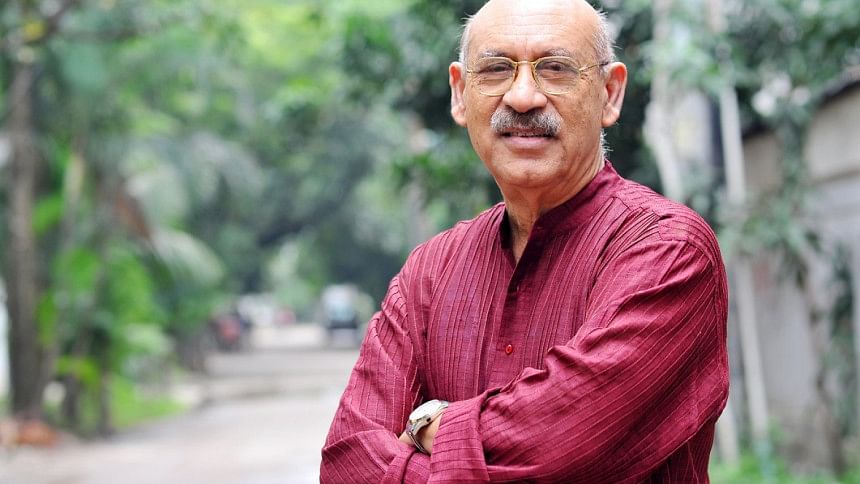 Do you have any plans to return to the stage?
At heart, I have always been a thespian. I started my career on the stage and remained active in theatre for decades. It has a special place in my heart. Although, I want to return to the stage, my health conditions will not allow me to offer the kind of physical strength required to perform on stage.
However, I have recently written a play. I was scheduled to act in that production as well, but I could not do so considering my health issues. However, I aspire to return to the stage someday.
As an acclaimed thespian, are you content with the current state of theatre in Bangladesh?
Of course! We have made significant improvements in theatre and stage performances over the years. Our theatre groups produce brilliant productions and performers—who are now receiving a lot of praise, both locally and internationally. Our dreams for the stage are slowly being fulfilled, and future theatre groups are now producing the type of content that will be considered as landmarks for Bangladesh's entertainment industry.
What are your thoughts on the emergence and growing popularity of OTT platforms?
As a new entertainment medium, I heartily welcome this addition of OTT platforms. However, there is only one aspect of OTT that I am apprehensive about. I want producers and directors to continue creating quality content that reflects our culture.
You are an embodiment of the phrase "Living with art". How has art manifested in you as an artiste?
My profession has enabled me to embody this philosophy. I live with art, it is part of who I am, and it has made my life more meaningful and beautiful. The more one pursues art, the more meaningful their lives will become.