Abul Hayat returns to direction with 'Kaan Pete Roi'
Alongside ruling over screens for five decades with his impeccable presence, Ekushey Padak and National Film Award- winning actor Abul Hayat has also been appreciated as a director and scriptwriter.  He returned to acting after recovering from Covid-19, and now has decided to resume direction after a long break.
Abul Hayat has started shooting for his new directorial venture "Kaan Pete Roi". He is also the scriptwriter of the single-episode one-hour production.
 "My love towards this art form and my willpower has empowered my comeback," shares Abul Hayat. "The story is based on the life of an elderly person, and how an unexpected letter changes his life."
"Kaan Pete Roi" features Abul Hayat himself along with Dilara Zaman, Deepa Khandakar, and Shahed Sharif Khan, among others. "We don't see older artiste too often on screen but such stories should be told and they are the best fit for such characters," he adds.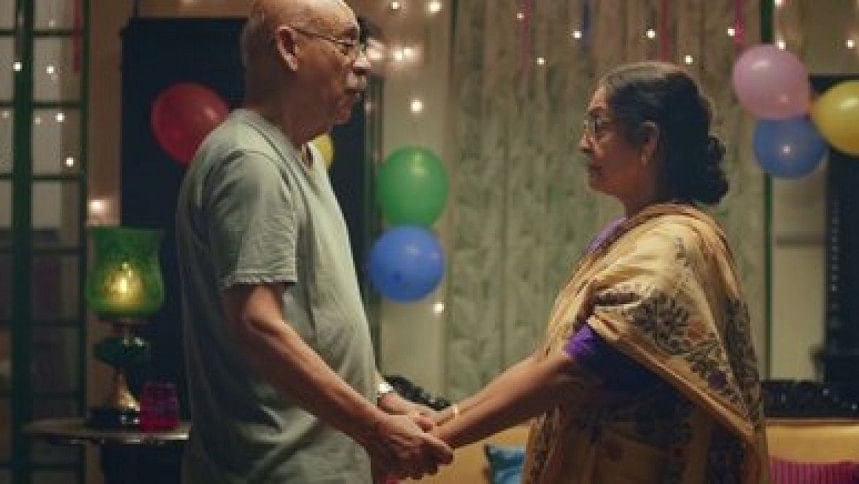 The actor has also started working on a couple of books which he plans to publish in the next Ekushey Boi Mela.
Dilara Zaman and Abul Hayat have appeared in numerous productions together. "We have shared the screen multiple times and I have also performed in his directorial ventures," says Dilara Zaman. "It feels amazing to be a part of his comeback."
"Kaan Pete Roi" will air on Channel i, marking a special occasion.