Fans in the USA are dying to see me: Zayed Khan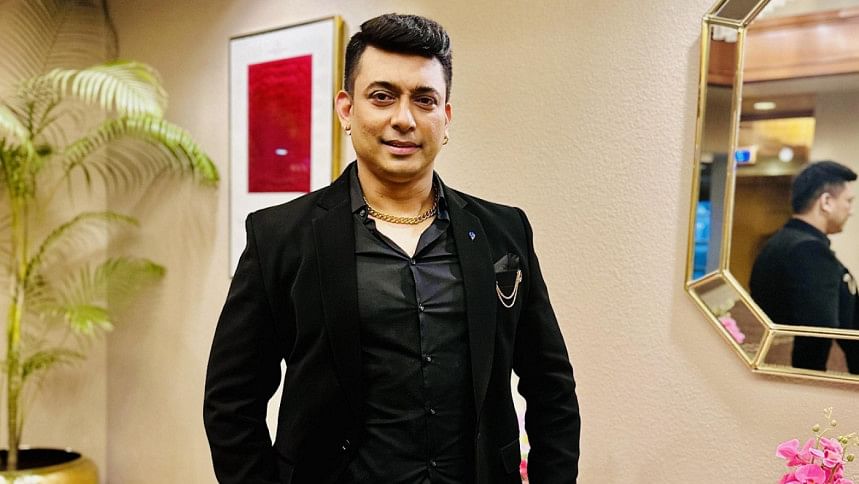 Zayed Khan will be going to the US to attend the Dhallywood awards. Many of his fans there are super excited for a chance to meet him. Fans from New York, California, Florida and New Jersey have been calling him continuously to find out his whereabouts.
In an interview with a local newspaper, he shared, "My fans in the US have been constantly asking me one thing 'Zayed Bhai, when will you leave the country. We are waiting for you'. I told them that I will be arriving there before Eid."
The "Mayer Chokh" actor claims he has a large fan base on Facebook and that people love him, as he doesn't have any bad reputation in Dhallywood.
"I don't hide anything about me. You won't find bad things about me, as I maintain a clean reputation in Dhallywood. Many people have tried to harm my reputation and when they try to spread anything negative about me, it goes viral as people love me," said the actor.
The Dhallywood Awards is being organized in the US. It will take place at the Amazura Hall in Jamaica on June 25.
Moreover, the Film Awards will also be held on July 1 in Virginia. The award ceremony has been arranged by Alamgir Khan of Showtime Music.
Participants of this year's Dhallywood Awards include James, Tahsan, Chirkutt, Mosharraf Karim, Chanchal Chowdhury, Sazu Khadem, Puja Chery, musician Protic Hasan and Keya Payel, among others.