Deepika Padukone pens emotional note on SRK for Time Magazine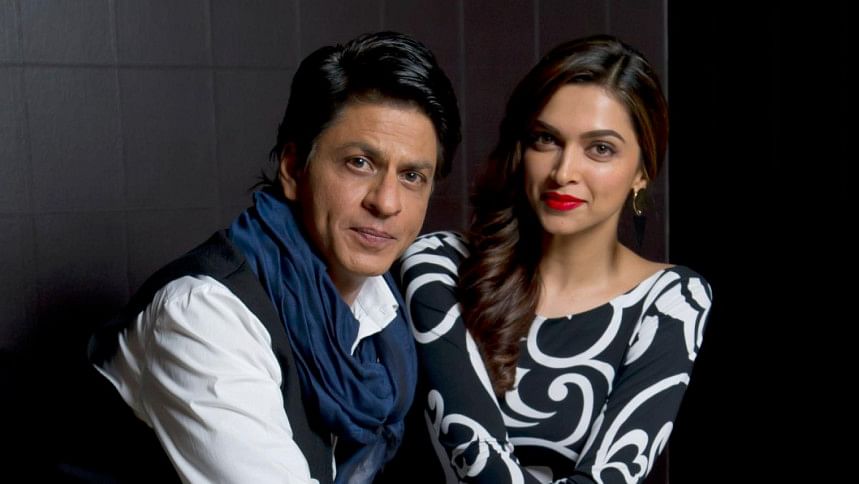 Time magazine named Shah Rukh Khan one of the 100 Most Influential People of 2023 on Thursday. The magazine's Icons section features the Bollywood actor.
Deepika Padukone who has delivered super hit movies with Shah Rukh like "Om Shanti Om", "Chennai Express", "Happy New Year" and the recent blockbuster movie "Pathaan", penned an emotional note for the Bollywood superstar in Time Magazine. 
The actress reflected on her first interaction with SRK and how the both of them share a special bond of friendship and trust. 
"I'll never forget the first time I met Shah Rukh Khan. I had just arrived in Mumbai from Bangalore with one suitcase and a dream. The next thing I knew, I was sitting in his house! I was being considered for a role in a film opposite him," said the actress. 
"It's been 16 years since. What makes our relationship special is the love, trust, and respect we have for one another," she added. 
The "Pathaan" actress also reflected upon his chivalry and generosity which made him stand out from the rest. 
"Shah Rukh Khan will forever be known as one of the greatest actors of all time. But what truly sets him apart is his mind, his chivalry, his generosity. The list goes on…. For someone who has known him intimately and cares for him deeply, 150 words will never do justice to the phenomenon that is Shah Rukh Khan," said Deepika. 
"Pathaan" has been directed by Siddharth Anand and stars Shah Rukh Khan, Deepika Padukone, and John Abraham in the lead roles. The film which was released on January 26 has earned over Rs 1000 crores and is termed as the highest-grossing Hindi film.