Chorki's latest series 'Overtrump' is a crime-comedy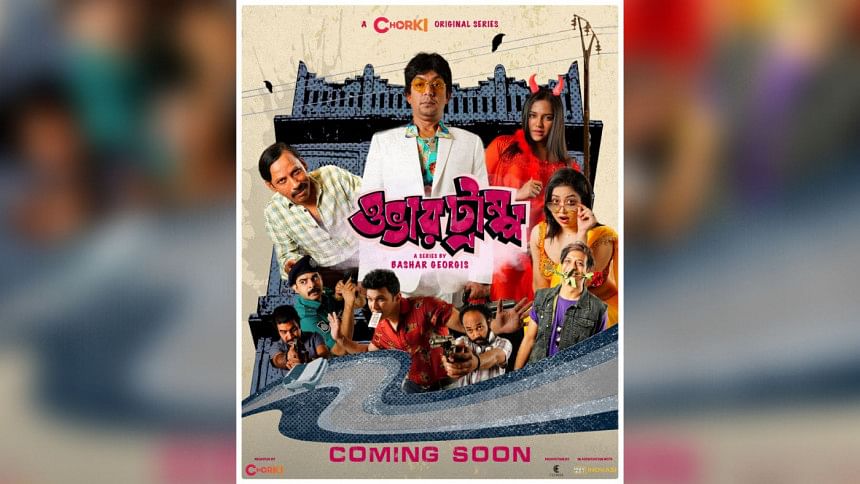 Once a genius sweets vendor or once a truck driver, Chanchal Chowdhury has donned many faces on Chorki's platform. After the success of projects like "Guti" and "Unish 20", Chorki has now unveiled the official poster of "Overtrump".
Directed by Bashar Georgis, the crime-comedy features Chanchal Chowdhury, Fs Nayeem, Ashna Habib Bhabna and Samira Khan Mahi in pivotal roles. In the first look, Chanchal can be seen in a full white suit with a floral shirt and tinted glasses on, looking perplexed. He is surrounded by the different characters of the series,all decked out in different poses and clothing. The car motif on the bottom of the poster does give off the idea that the plot might revolve around a car chase or kidnapping.
Speaking about the series, the director Bashar Georgis said " When I wrote "Overtrump" during COVID, I noticed the lack of dark comedies on our screens. Everyone was doing thrillers or horror, but I wanted something different that can  be shown on OTT. That's where the idea came from"
The 6 part series is yet to announce its release date.