Chasing money and views is bad for the industry: Chanchal Chowdhury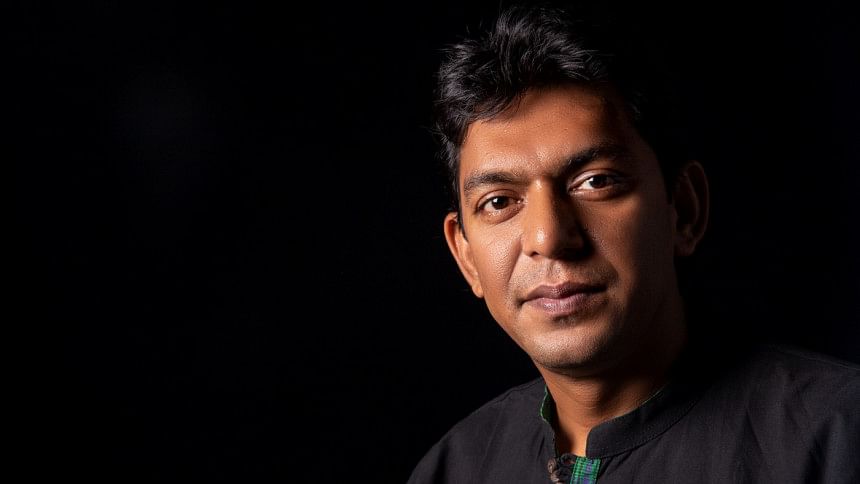 From playing the nonchalant 'Sonai' in "Monpura" to playing the ruthless Chan Majhi in "Hawa". Chanchal Chowdhury is always craving interesting roles, which is evident through his choice of films and OTT projects. Although he started off his career through theatre, he gained popularity on television.
This Eid, Chanchal Chowdhury has worked in two seven-episode series, one tele-film and two tele-fictions. In anticipation of the release of his upcoming projects, the actor sat down with The Daily Star to share his thoughts.
Television is my first love and although I have reduced the amount of work I do in television, that doesn't mean I have forgotten it completely. I am forever grateful to television as it gave me the platform to reach my lovely fans.
Although some people tell me that I should only stick to OTT, as it doing great, TV dramas are something which really attracts me as an artiste. There are many viewers, fans, friends, close directors and producers, who want to see me in TV dramas. Thus, I always try to make time for good dramas with quality scripts, which will entertain viewers.
Honestly speaking, If TV dramas get good budget and proper time, then I will surely work in more TV projects for sure. Just as a child runs back to their mother, due to the emotional attachment, I too run back to television dramas because of our history.
During the time of Eid, TV directors try to pull audiences through seven-episode series. The question is, do we have the proper story, director and budget to attract audiences with this trend. If we do, then that's wonderful. The Television Drama Director's Association may have 500 or more members. But how many people are making dramas regularly?
According to me, there are 50 to 100 directors who are regularly involved in TV productions.
I believe that good projects create lasting impressions. If one of our movies is successful, then I try to choose scripts which is better than the previous one. I want to create a long-lasting impact on my audience through quality work.  I simply don't want to ruin my impression by working in as many projects as I am offered. We only have two Eids in a year. Thus, I only strive to do projects which will have a meaningful plot.
For a while, in between, I completely stopped working on television. However, after thinking about my audience, I once again began working in tele-fictions. The quality of dramas, that existed 15 to 20 years back, is very much necessary for success. Some people seem to be moving away from TV projects, but this is something which really needs to make a comeback.
Once upon a time, a TV director would shoot 8-10 scenes in a day. When the number rose to 20-25 scenes, there was a big change in terms of quality. Earlier on, directors would earn honorariums according to the number of episodes. From there, the payment was changed to a contractual basis. This is probably what led to the existing problem. After that, it became a case of how many episodes can one produce in just one day. Slowly but steadily, this led to directors and producers putting in less effort and care for television projects.
Another common trend that arose at that time, was taking popular artistes—who had a lot of face value—and making dramas around them. This also hampered the quality of TV dramas.
Earlier on, scripts were submitted to a channel, from which a committee was selected, and the production of dramas began. But then, it went into the hands of others. And thus, the quality of dramas began to decline further.
However, TV dramas hold an important place in my heart. When I was a child, I used to wait in anticipation to watch the dramas shown on TV. However, slowly its popularity started to decline. It's not that it didn't make a comeback, because we worked hard to bring it back to its glory days, but then we failed.
These are the kinds of crisis that come when trying to increase the viewership of these types of projects. Many people have fallen into this format, as more views mean more money. It is harmful. The more people chase views and money, the more harmful it is for the industry.