Chanchal, Shaon back with new duet track for Eid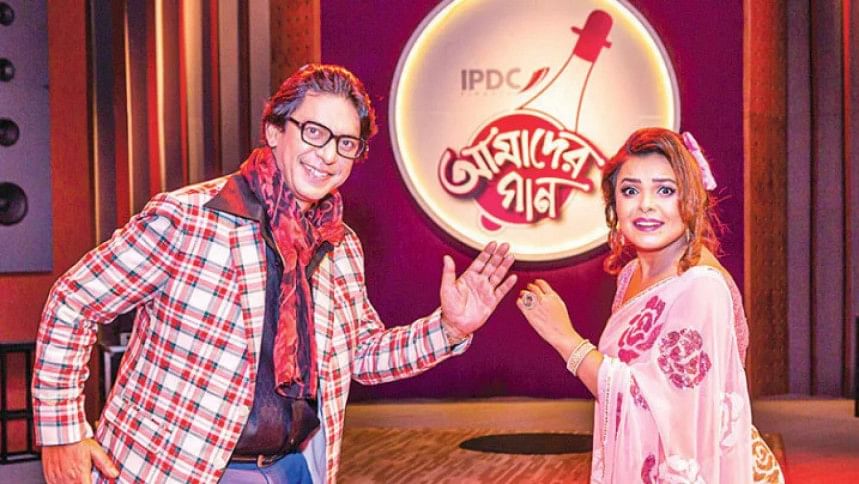 After the success of "Juboti Radhe", the duo of Chanchal Chowdhury and Meher Afroz Shaon are back to entertain the audience this Eid, with a new song. Titled "Dhaka Shohor Aisha Amar", the song will be released on IPDC Amader Gaan. 
In a special episode of the show, 'IPDC Amader Gaan tribute to Gazi Mazharul Anwar', the duo will perform the classic song "Dhaka Shohor Aisha Amar". The song was originally used in the film, "Oshikkhito", directed by Azizur Rahman in 1978. The 1978 version of the song was voiced by Shammi Akhtar and Khondokar Faruk Ahmed. 
"Through this song, I have tried to create a link between the previous generation and the current generation. As I have developed chemistry with Shaon, the audience will see it in our next song," said Chanchal while speaking to the media. 
The song will be released on the Facebook and YouTube pages of IPDC on the day before Eid.