'Brooklyn Nine-Nine': A decade of comfort and laughter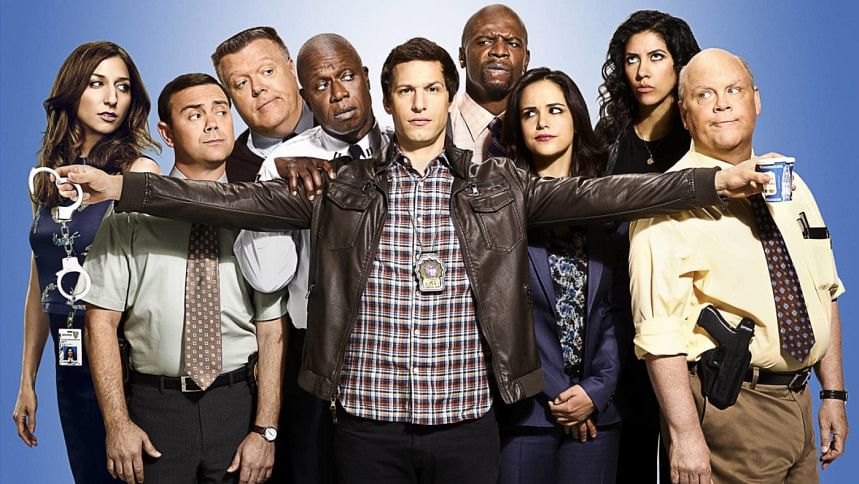 Television has witnessed the rise and fall of numerous shows over the past decade, but one comedy series that has managed to stand the test of time and capture the hearts of viewers worldwide is "Brooklyn Nine-Nine".
Created by Michael Schur and Dan Goor, the police procedural comedy was aired on September 17, 2013, and quickly became a beloved cultural phenomenon. Let's explore what made "Brooklyn Nine-Nine" such a comedy masterwork as we commemorate its extraordinary ten-year journey.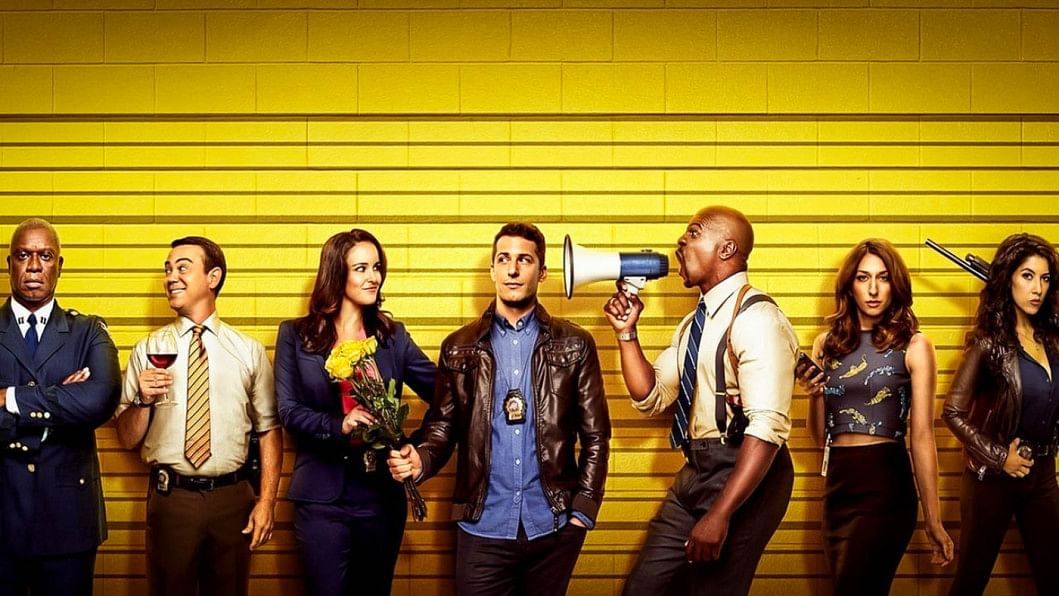 The brilliant blending of several comedic genres in "Brooklyn Nine-Nine" makes it stand out. The show effectively combines the comedy themes to appeal to a wide spectrum of audiences, from clever one-liners and slapstick humour to wry remarks on real-world issues.
From the "Die Hard"-obsessed and perpetually goofball Jake Peralta to the meticulously by-the-book but secretly warm-hearted father figure, Raymond Holt, alongside the tough-as-nails leather-clad badass cop Rosa Diaz, the food-obsessed yet endearing Boyle, the gentle giant sergeant Terry Jeffords, the nerdy and overachieving detective Amy Santiago, the endlessly wise yet inexplicably overconfident administrator Gina Linetti, and even the gluttonous desk-dwelling clock-punchers Hitchcock and Scully-- each character stands as a brilliantly crafted comedic creation, deserving of their own sitcom.
The inside jokes and recurring humour are what make "Brooklyn Nine-Nine" a fan favourite. The show's humour is a delightful combination of wit, clever wordplay, and absurdity. Whether it's Captain Holt's robotic deadpan humour, Terry's obsession with yoghurt, or Gina's surreal one-liners, "Brooklyn Nine-Nine" consistently delivers laughs that feel fresh even after multiple viewings. The show's writing and performance are so on point, thanks to its ability to strike a balance between humour and moments of heartwarming sincerity.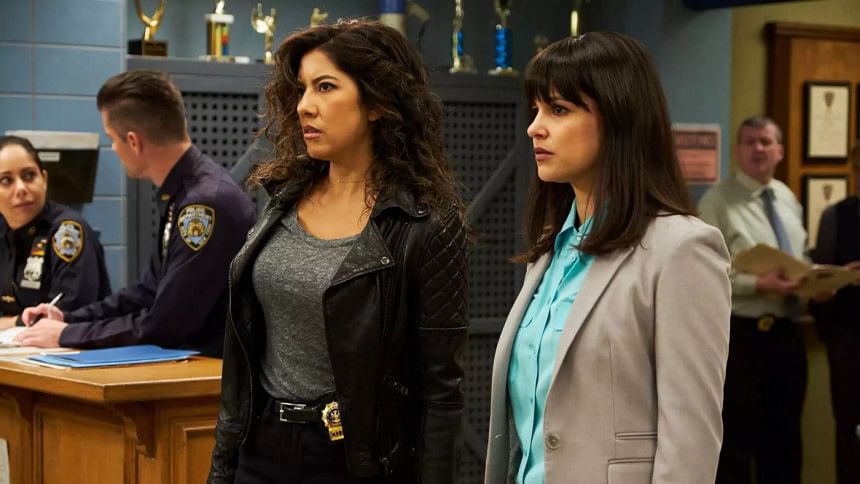 Despite being a comedy, "Brooklyn Nine-Nine" hasn't shied away from addressing serious issues. Episodes dealing with racial profiling, LGBTQ+ representation, and workplace discrimination have sparked important conversations while keeping the humour intact.
The show's entire cast is simply outstanding. The ensemble cast, which included Andy Samberg, Terry Crews, Andre Braugher, Stephanie Beatriz, Melissa Fumero, Joe Lo Truglio, and Chelsea Peretti, brought their unique comedic experiences to the table and created the perfect chemistry essential for the success of the show.
We've seen Jake Peralta mature from a man-child prankster to a responsible detective and devoted husband and father, and Captain Raymond Holt's journey to open up emotionally has been both heartwarming and hilarious.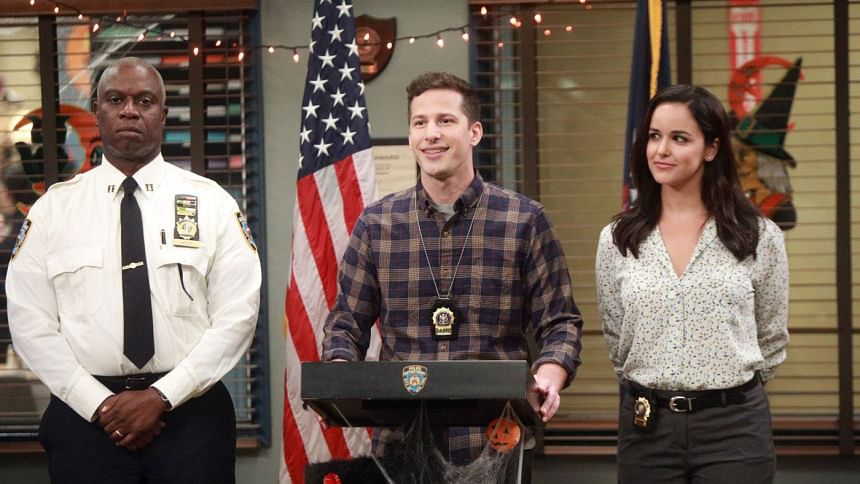 Along with its humour, "Brooklyn Nine-Nine" excels in portraying relationships. From the endearing friendship between Jake and Boyle to the unconventional mentorship between Holt and Rosa, the show demonstrates the power of genuine connections. The romantic relationships, like Jake and Amy's slow-burning romance, are depicted with authenticity and relatability, allowing viewers to invest emotionally in the characters' love lives. Watching these characters develop and inspire one another gave the audience a sense of belonging and comfort. They can effortlessly relate to the characters' quirks and flaws, which makes it easier for them to connect with and root for them.
It's unusual for long-running sitcoms to maintain a level of quality constancy like "Brooklyn Nine-Nine" did. The writers and actors successfully maintained fresh humour and character development while upholding the show's core values. Another reason viewers keep returning to the series is this dedication to perfection.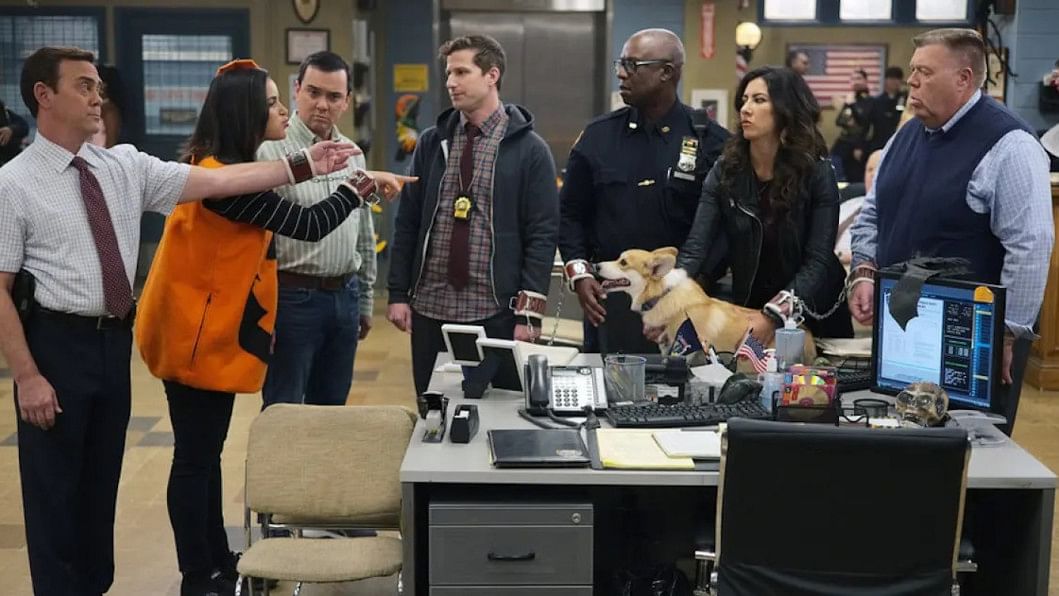 "Brooklyn Nine-Nine" offers an escape from the challenges and pressures of the real world thanks to its charming fictional New York City police force. This diversion allows viewers to temporarily forget their problems and immerse themselves in the show's lighthearted world.
After a decade of laughter and heartfelt moments, "Brooklyn Nine-Nine" came to an end with its eighth season in 2021. While viewers were heartbroken to say goodbye, the programme ended on a high note, giving the characters-- we had grown to love-- the adequate ending they deserved.
It's obvious that "Brooklyn Nine-Nine" stands out in the world of television comedy-- thanks to its unique blend of humour, diversity, social criticism, and unforgettable characters as we reflect on the show and its incredible 10-year journey. It's a series that fans will continue to adore and appreciate for years to come, a monument to the resilience of humour and friendship. Here's to "Brooklyn Nine-Nine" and the mark it left on the television comedy.
Nine-Nine!