Bobby to star in 'Black War' item song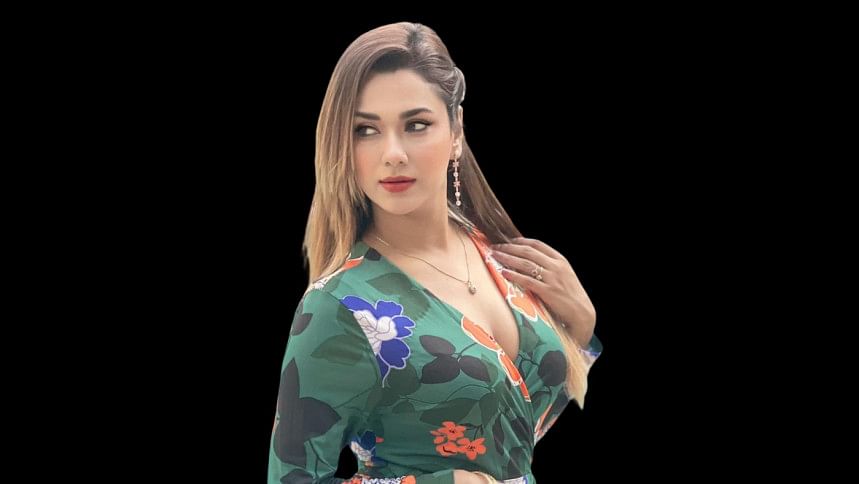 The upcoming film, "Black War" will be released in the first week of the new year. The movie will be released simultaneously in theaters, both domestically and abroad, on January 6, 2023. Before the film's release, an item song, featuring popular actress Bobby will also be released. The song is titled "Chalao Guli".
Speaking to The Daily Star, Bobby shared, "This is the first time I have worked in an item song on someone else's film. We completed the shooting for the item song a few days back. The song itself is great and it has been done keeping in mind the film's story. Previously, I have taken part in item songs on my own film, however this will be the first time I will be appearing in an item song from another movie. This only happened because of the film's director."
The film has been jointly directed by Faisal Ahmed and Sunny Sanwar.  "Black War" is the sequel to "Mission Extreme".  Starring in the film will be Arifin Shuvoo, Taskeen Rahman, Jannatul Ferdous Oishee, Sadia Nabila, Sumit Sen Gupta, Misha Shawdagar, Hasan Imam, Fazlur Rahman Babu, Shahiduzzaman Selim, Shatabdi Wadud, Dilara Zaman, Laila Imam, Iresh Zaker, Maznun Mizan, Manoj Pramanik, Aref Syed, Khalid Hasan Rumi and Khashru Parvez, among others.
"Mission Extreme" was released on December 3, 2021. Apart from Bangladesh, the film was released simultaneously in 11 countries across the world.