'Is being a Bangladeshi citizen my only fault?'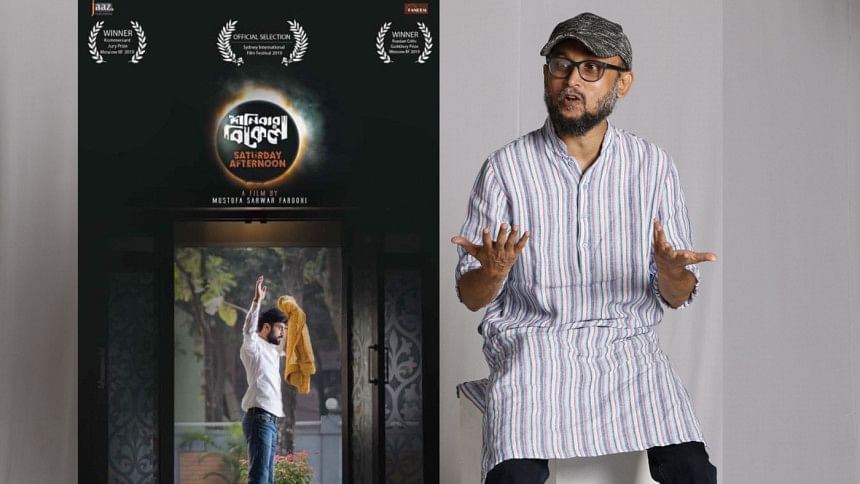 It has been a long time now that internationally acclaimed filmmaker Mostofa Sarwar Farooki has been making his anguish public, for not getting the approval for his film "Saturday Afternoon" from the Censor Board of Bangladesh.
The film was denied by the censor board, who insist that the plot might distort the country's 'image'. This was because the film has been made based on the Holey Artisan attack, in 2016. However, Farooki had filed an appeal against the verdict, which, till now, is pending.
Today, the director took to his verified social media that Based on the same event, the Indian film "Faraaz" will be released on February 3. Farooki's post reads, "Dear Bangladesh, dear Information Ministry, based on the Holey Artisan attack, the Indian film 'Faraaz' will be released on February 3. Where, being a filmmaker from Bangladesh, my film, 'Saturday Afternoon', which is inspired from the event, is waiting for clearance from the censor board for four years now!"
The director also wrote that his film neither recreated any incident of Holey Artisan, nor was any character inspired from that occurrence. He further wrote, "is being a citizen of this country, my only fault?"
The director further noted that whatever happened with him shall always remain in the history. "Thank you for everything, history is cruel, it shall be remembered forever."
Based on the gruesome terrorist attack in Dhaka's Holey Artisan Bakery in 2016, the 83-minute film was shot in one take.
Earlier on August, Farooki issued a letter to censor board for clearance of 'Saturday Afternoon'. His fellow directors also voiced out their protest and demanding for unconditional release of the film, for a while now.
It is to be noted that "Saturday Afternoon" earned a lot of appreciation internationally, in some of the biggest festivals across the world.
The film features Nusrat Imrose Tisha, Zahid Hasan, Mamunur Rashid and Parambrata Chatterjee, among others.
The film, which is a Bangladesh-Germany joint production, is produced by Jaaz Multimedia, Chabial and and co-produced by Tandem Productions (Germany).