130 artistes sign statement demanding unconditional release of 'Saturday Afternoon'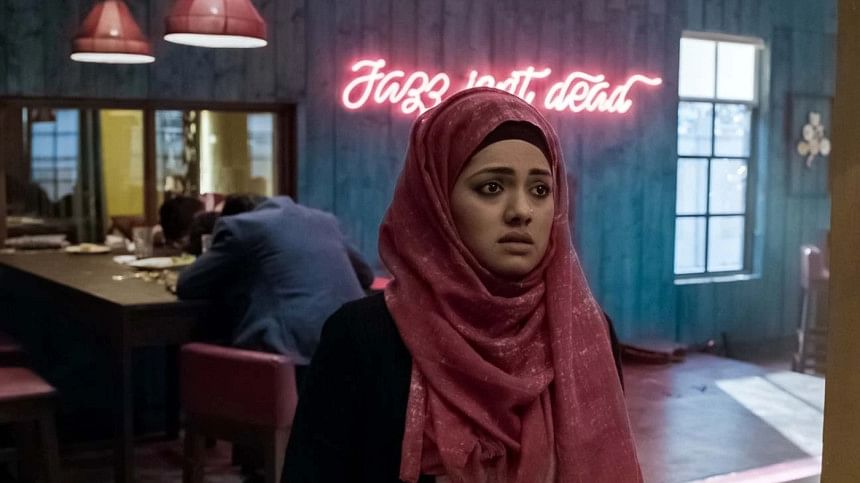 Be it film, fiction, music or any other cultural activity, in recent times, the cultural arena has been facing various obstacles—which has made it difficult for one to practise and produce art freely. 
These concerns were brought to the forefront of the mainstream, when the Film Censor Board of Bangladesh placed a halt on the release of Mostofa Sarwar Farooki's film, "Saturday Afternoon". The censor board's justification for halting the film's release was due to them alleging that it would 'damage the image of the country'.
In reaction to this, 130 cultural activists and artistes have given a statement expressing their concerns regarding the censor board halting the release of "Saturday Afternoon".
Cultural personalities from all sectors across the country have united in support of Farooki's "Saturday Afternoon". The group has demanded for the censor board to clear the film and allow it to be released for the Bangladeshi audience.
A joint statement, which was released earlier today (Tuesday), read, "Multiple obstacles are being put in the way of the art and cultural sector, particular in the case of cinema, fiction, and music. These multifaceted obstacles are worrying for us. This concern is further increased, when we see that our friend, colleague and filmmaker, Mostofa Sarwar Farooki has had his film, "Saturday Afternoon" stuck in the censor board for more than three and a half years, without any proper reasoning."
The note also added, "Recently, we have come to learn that a meeting of the appeal committee has been convened for November 17. In this regard, we are drawing the attention of all concerned authorities and people." 
"Many of us have watched the film and cannot understand why it is being treated like this. So, we share the feelings of frustration and anguish that the filmmaker is experiencing. At a time when the rest of the world is discussing how the idea of ​​censorship is old and archaic, we are still preventing a famous filmmaker from releasing their movie due to censorship, obscurity and unknown reasons," continued the statement.
In regards to the role of the authorities, the statement further added, "As representatives of the civil and artistic community of this country, we would like to say—from our wisdom and consideration—that this protracted process saddens and angers us, making us question the role of the authorities."
These 130 artistes have come together, as they believe that the situation surrounding "Saturday Afternoon" is not simply a case of preventing the release of a movie. "This is the reality of being unable to grasp the overall domestic and global perspective. At the same time, the situation is also an indication of the regressive approach taken by the state and the narrow minded approach from all concerned authorities, which is not desirable. Such adverse behaviour of the authorities is painful to witness," noted the statement.
 
The statement also referenced the spirit of the Liberation War, and how Bangladesh had to fight against oppression. "Let us not forget that the country we created 50 years ago, when fighting for our rights as Bangladeshis. This fundamental spirit is against any form of oppression. In the context of a developing Bangladesh, when any art medium—including film—is undergoing an identity crisis, the movie 'Saturday Afternoon' is continuing to be screened and awarded in various important film festivals around the world. Seeing the unfair treatment that this film is receiving in our own country, it feels like we are living as third class citizens in our own country," added the statement.
With some hope for a positive change, all the signatories of the statement requested for the release of "Saturday Afternoon". "We have not yet lost faith and trust in your sense and wisdom. Our job is not to struggle on the streets, but to continue making art and helping build a progressive Bangladesh. We demand the unconditional release of 'Saturday Afternoon'," concluded the statement.
The statement was signed by eminent filmmaker Nasir Uddin Yusuff, cultural personalities Mamunur Rashid, Raisul Islam Asad, Sara Zaker, Afzal Hossain, Tariq Anam Khan, Shahiduzzaman Selim, Theatre personality Syed Jamil Ahmed, filmmaker Syed Salahuddin Zaki, Catherine Masud, Vice President of Bangladesh Film Director's Association Chotku Ahmed, filmmaker Morshedul Islam, artists Dhali Al Mamoon, Shamim Akhter, Munira Morshed Munni, Munem Wasif, novelist and journalist
Anisul Hoque, actors Fazlur Rahman Babu, Zahid Hasan. Tauquir Ahmed, producers Syed Gausul Alam, filmmaker Gias Uddin Selim, Zahidur Rahim Anjan, Nurul Alam Atique, Trapa Majumder, Enamul Karim Nirjhar, Golam Rabbani Biplob, Piplu R Khan, Amitabh Reza Chowdhury, Abdullah Mohammad Saad, Kamar Ahmed Saimon, Sara Afrin, Rubaiyat Hossain, Shihab Shaheen, Jasim Ahmed, Golam Haider Kisloo, journalist Nur Safa Julhaj, producer Mushfiqur Rahman, theatre practitioner Mohsina Akhter, General Secretary, Bangladesh Film Director's Association Shahin Sumon, President, Actor's Equity, Ahsan Habib Nasim, General Secretary Actor's Equity Rawnak Hasan, actors Chanchal Chowdhury, Jaya Ahsan, Aupee Karim, Intekhab Dinar, musicians Anusheh Anadil, Shibu Kumer Shill, directors Tarek Wahid, Mejbaur Rahman Sumon, Masud Hasan Ujjal, Kachi Khondoker,cinematographer Kamrul Hasan Khosru, director N Rashed Chowdhury, President of Short Film Forum Jahirul Islam Kachi, general Secretary, Short Film Forum, Rakibur Rahman, Tarek Ahmed from Doclab Bangladesh, Syed Imran Hossain Kiramani, cinematographer  Golam Mawla Nabir, Sheikh Rajibul Islam, Barkat Hossain Palash, Tahsin Rahman, sound engineer Ripon Nath, actors Zakia Bari Mamo, Nusrat Imrose Tisha, Azmeri Haque Badhon, Sushoma Sarker, Iresh Zaker, Ashutosh Sujon, Saraf Ahmed Zibon, Ashfaque Nipun, Redoan Rony, Iftekhar Ahmed Fahmi, Tanim Noor, MM Kamal Raz, Mahmudul Islam, Humayra Bilkis, Krishnendu Chattyopadhyay, Adnan Al Rajeev, Abu Shahed Emon, Bijon Imtiaz, Arifur Rahman, Raihan Rafi, Nuhash Humayun, Syed Ahmed Shawki, Saleh Sobhan Auneem, Aman Biswas, Ishtiaque Ahmed Rubel, Golam Kibria Farooki, Milon Bhattacharjee, Dilshad Shimul, Afzal Hossain Munna, Musafir Syed, Golam Muktadir Shaan, Imraul Rafat, Emel Haque, RB Pritom, Tanim Parvez, Mabrur Rashid Bannah, Atique Zaman, Joyonto Rozario, Pallab Biswas, Picklu Chowdhury, Niamul Mukta, Shahid Un Nabi, Hasan Morshed, AB Rokon, Rubayet Mahmud, Majedul Haque Rana, Setu Arif, Ariq Anam Khan, Kajal Arefin Ome, Samiur Rahman, Momin Biswas, Nazmul Nabin, Fahad Khan, Abdullam Muqtadir, Mahmudul Hasan Adnan, Belayet Hossain Mamun, Sarder Saniyat Hossain, Esha Yusuff, Mim Rashid, Ahmed Hasan Sunny, Shihab Nurun Nabi, Tareq Babul, Shahidul Islam, costume designers Farzana Sun and Edila Farid Turin.