Bangladeshi short documentary set to shine at UK's Encounters Film fest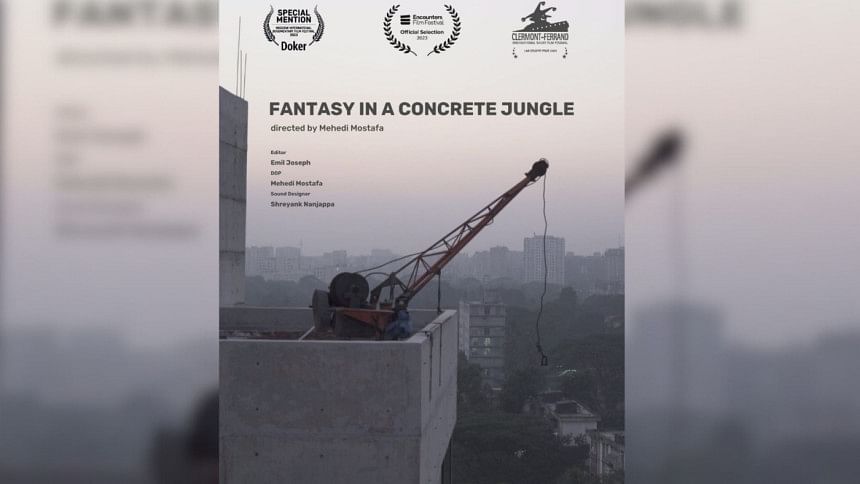 Filmmaker Mehedi Mostafa's experimental short documentary, titled "Fantasy in a Concrete Jungle", has been selected to be screened in the international competition section of the Encounters Film Festival at the end of this month. Encounters is the leading short film festival in the UK and serves as an official gateway to some of the world's most prestigious awards, including the Academy Awards, BAFTAs, BIFAs, and the European Film Awards.
The short film serves as an exploration of Dhaka, an unplanned city, through the perspective of an off-screen architect. As he travels from the bustling city to the tranquillity of the village, he encounters various people, incidents, and landscapes. Out of more than 4,000 submitted films, the Encounters Film Festival has chosen approximately 80 films for the competition.
Earlier this year, the film made its debut at the 45th Clermont-Ferrand International Short Film Festival, the world's largest short film festival, held in France. It not only participated but also clinched the Lab Student Prize. Furthermore, the film received a Special Mention Award at the Moscow International Documentary Festival, Doker. This marks the filmmaker's inaugural project after completing film school, and he is currently engaged in working on a feature-length documentary while also developing a fictional project.