Audience will choose local films over 'Pathaan': Dipjol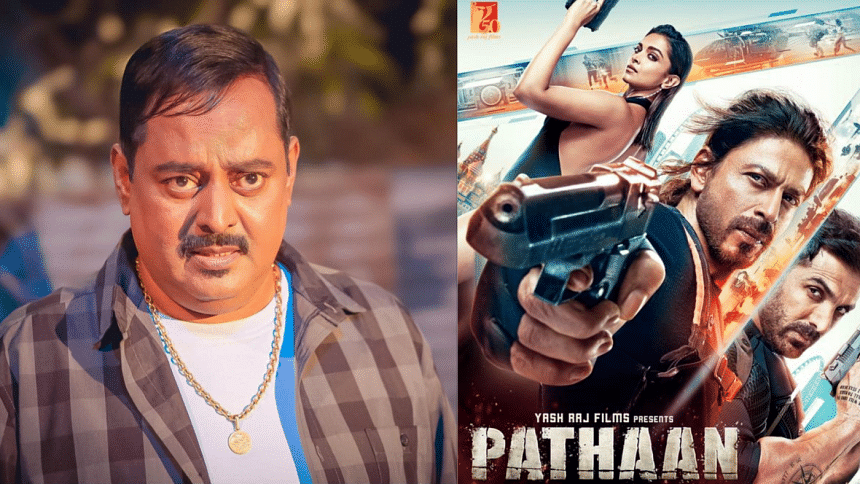 Renowned actor and producer Monowar Hossain Dipjol has been steadfast against screening Indian films in Bangladesh. The actor has firmly protested against the government's willingness to import films from India, as he previously stated that screening Indian movies in Bangladeshi cinema halls would destroy Bangladesh's cinema industry.
Now, as the Shah Rukh Khan starrer film "Pathaan" is set to have its theatrical release in Bangladesh this May 12, the "Dulavai Zindabad" actor is preparing to give "Pathaan" a run for its money.
According to media outlets, a film which is produced and starred by Dipjol himself will also be releasing around the same timeframe. The actor with all his heart believes that the audience of Bangladesh will prefer watching his film over "Pathaan".
Dipjol shared with the media that the audience loves Bangladeshi culture and traditions. Indian Bangla cinemas were previously screened in Bangladesh with quite a bit of promotion as well. However, the audience didn't go watch the Indian films. Dipjol believes that this time will be no different.
The actor further stated that people are respectful towards our culture and mother tongue, and they want films to be made in Bangla.
Dipjol continued saying that this Eid, eight local films were released and all of them exceeded their expectations despite the ongoing drought period. This stands to prove that if we make films in accordance with the audience's taste, then they will prefer to watch the local films.
Dipjol already has six to seven productions ready, and will be releasing them one after another.