On ATM Shamsuzzaman's notable memories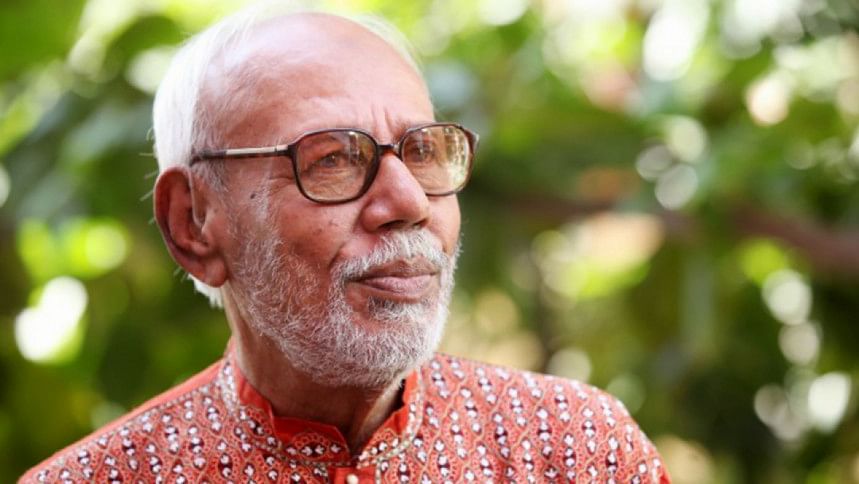 Had he been with us today, we would celebrate the 82nd birthday of the legendary actor ATM Shamsuzzaman. The versatile artiste embarked on his acting career prior to the country's independence. He continued his journey in the industry for five consecutive decades, gracing both films and television dramas with his talents.
The actor's remarkable achievements include five National Film Awards under his name, including a Lifetime Achievement Award.
Paying tribute to the artiste today, we will delve into some of his cherished on-screen memories.
He was widely recognised for portraying antagonistic characters in the films like--"Golapi Ekhon Traine" and "Nayanmoni". Gradually, he cemented his popularity with audiences by consistently delivering compelling such roles.
His notable films include "Etotuku Asha", "Obujh Mon", "Ora Egaro Jon", "Nayanmoni", "Jolchobi", "Suorani Duorani", "Lalan Fakir", "Lathial", "Ashikkhito", "Chhutir Ghonta" and "Guerrilla" amongst others.
He even ventured into screenwriting, penning the script for the film "Molla Barir Bou", directed by Salahuddin Lavlu. It went on to become a silver screen sensation.
At one point, he reduced his appearances in cinema and instead embraced regular roles in TV dramas. Notably, he won the hearts of the audience of all ages with his performances in various series and one-hour dramas.
The mega-hit drama "Ronger Manush", directed by Salahuddin Lavlu, became popular amongst all generations. His presence in the drama "Goru Chor" also contributed to its considerable popularity. Furthermore, he received acclaim for his performance in the fiction "Vober Hat".
In addition to his acting prowess, ATM Shamsuzzaman penned numerous stories and screenplays, including his debut work, "Jolchobi", which marked actor Farooque's cinematic debut as well.
Director Salahuddin Lavlu spoke highly of the late veteran actor, expressing, "ATM bhai was a truly talented person. In my lengthy career, I have rarely encountered someone as educated and knowledgeable as him. He would transform into a different persona when he faced the camera, excelling in any role. I learned a great deal from him."
Thespian Mamunur Rashid fondly remembered ATM Shamsuzzaman, saying, "I shared a deep connection with him. He possessed exceptional talents, from writing stories, scripts, and movies to composing poetry. His acting career came later in life, but his virtues knew no bounds."
"He dedicated his entire life to acting, characterised by his humility and profound respect for others. His passing has left a painful void in my heart," he added.
Internationally acclaimed actress Babita said, "Working with ATM Shamsuzzaman was always a privilege for me. He was an incredibly virtuous person. The grace of his acting shone brightly on screen. My memories of acting alongside him remain vivid in my mind.
ATM Shamsuzzaman was a consummate artiste, and though he may not be with us today, I pay my respects to him on this special day"