Abul Hayat's book coming this Ekushey Boi Mela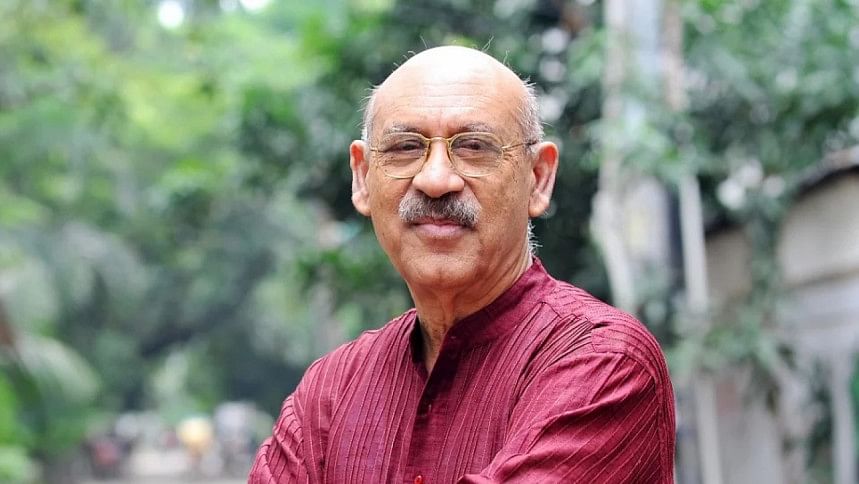 Eminent actor and Ekushey Padak awardee Abul Hayat is also a renowned writer. Besides regularly writing stellar columns on the newspapers, he is also a published author. His novels and books have been published every year on a regular basis.
The artiste's new novel 'Ronjito Godhuli' will be published in the upcoming year's Ekushey Boi Mela from the publishing house Priyo Bangla Prokashon.
"This novel is one of my favourite works," shares the artiste. "I usually try to write every year for the book fair, and bring up something new for the readers."
In previous years, many of Abul Hayat's books have been published, but this time, only a single book will be released.
Last year, his "Ashare Golpo" earned appreciation from the audience. "A lot of readers reached out to me, and congratulated me for that book." The actor's first book, "Apluto Moru", was published in 1991.
He has been working on his autobiography, which he wants to pen down slowly with time. "I am slowly organising the chapters of my autobiography," he said. He also adds that even though he is progressing the work slowly, he wants to finish it.
Meanwhile, he has completed directing the tele-fiction "Esho Shyamol Shundor". The script of the project has been written by him as well -- it features Taquir Ahmed, Tareen and Khairul Alam Sabuj. He has also appeared in a TVC recently.