3 short stories by Nazrul to air today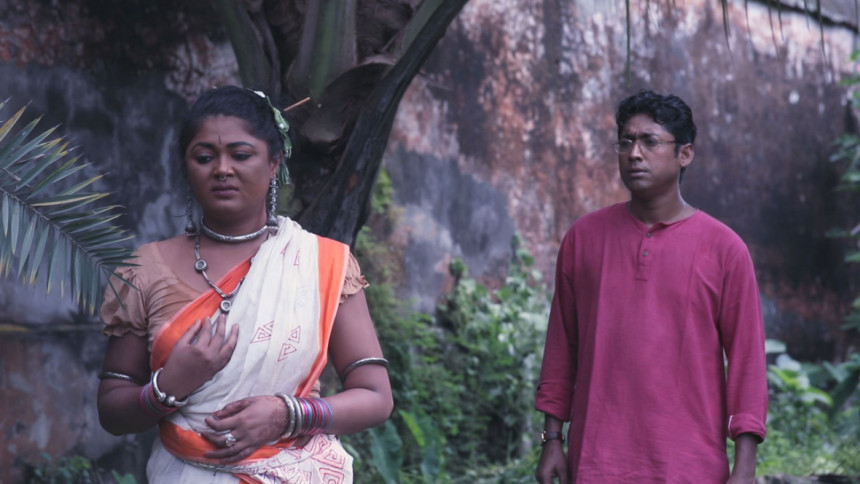 Marking the 123rd birth anniversary of National Poet Kazi Nazrul Islam, three plays based on his short stories will be aired on television tonight.
A production, based on the short story "Agnigiri" from the book "Shiulimala" will be aired on Bangladesh Television at 9 pm today. Dramatised by Abul Hayat, the project is produced and directed by Nur Anwar Ranju. The play stars Mamunur Rashid (Naseeb Minja), Imtiaz Borshon (Saboor) and Jasmine Ara (Noorjahan), alongside Mili Munshi, Anwar Shahi, Nazim Uddin, among others.
Kazi Nazrul Islam's play 'Boner Papia' will be aired on RTV at 8 pm.  The play has been scripted by Sraboni Ferdous and has been jointly directed by the writer and Shubra Khan.  It stars Chanchal Chowdhury, Sanjida Preeti, Khairul Tipu, Trishna Sarkar, Russell Raj, and Madhavi Lata, among many others.
The special drama "Kalo Horin Chokh" will be aired on Maasranga Television at 9 pm.  Based on Nazrul's 'Badol Borishone', the play has been scripted by Vishnu Yash. The play   stars Rawnak Hasan, Moushumi Hamid, Joy Raj, Dr Amin, Shanta Sadika, and Odhora Priya, among others.