The everlasting charm of Dhaka Art Summit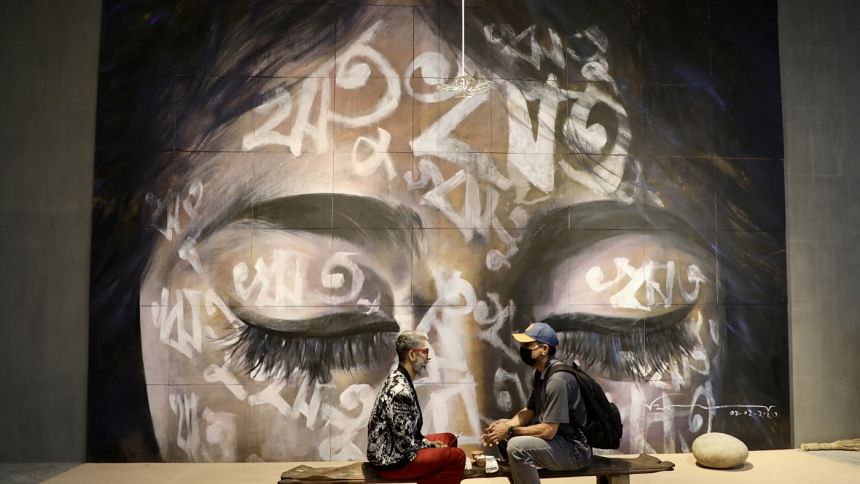 February is the month of spring, love, books, and flowers. Along with Ekushey Boi Mela, this month also sees the return of the biggest arena of art and culture—Dhaka Art Summit (DAS) 2023.
Featuring over 160 artists from South Asia and other parts of the world, the 6th DAS was inaugurated at the National Art Gallery of Bangladesh Shilpakala Academy (BSA) on February 3.
After completing the inauguration programme, the summit officially kicked-off with the Chant of Hope, a wonderful performance at the building entrance by Miet Warlop.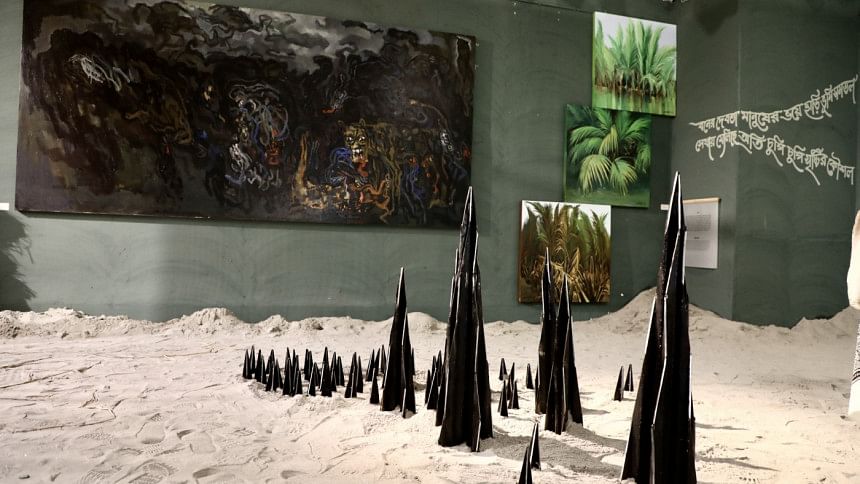 To the right of the main entry door, was Matt Copson's Age of Coming—a laser show where he portrays his existential conflicts through an infant.
A large symmetric installation showing soldiers circling indigenous figures, on the ground floor lobby left me in awe.
I next ventured out to see Dwaidho in Gallery 6, a project including works of artists, architects, photographers, researchers, and designers. This initiative was created to aware people about how environmental change is affecting our lives and surroundings using sensory interactionism.
Veteran artist Farida Zaman's mesmerising painting remained in her signature black, white, and vibrant orange palette. Nazlee Laila Mansur, Kanak Chanpa Chakma, Hamiduzzaman, Shahabuddin and many more renowned artists joined this movement.
The floors contained material such as leather, jute, straw, sand, and rice husk. The entire gallery was like a tiny version of our motherland, co-produced by Brihatta Art Foundation and Samdani Art Foundation.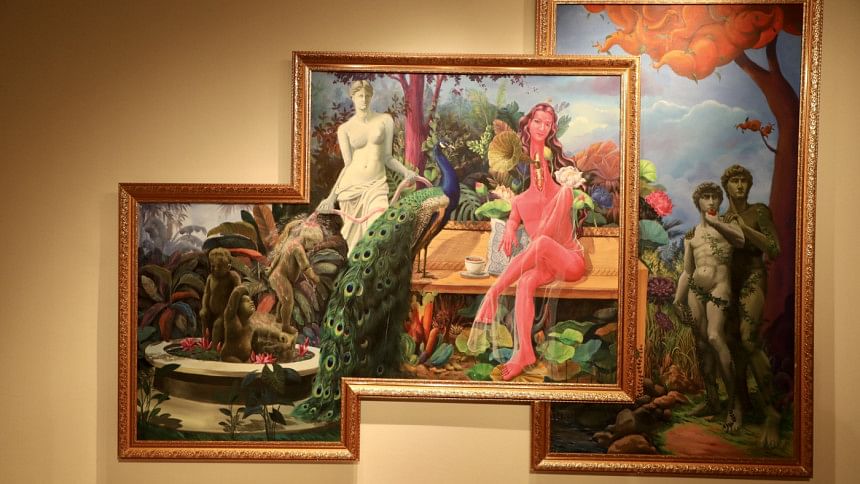 The marginalised indigenous groups of Bangladesh, Rohingya refugees, and the Transgender community each had their own little stalls for displaying and selling their craft items—the earnings of which would contribute to their sustenance and development.
The Rohingya Cultural Memory Centre (RCMC) along with IOM UN Migration supported three projects: Very Small Feelings, To Enter the Sky, and Purposeful Goods.
Afra Eisma, an artist from The Hague, created a magical wonderland called Poke Press Squeeze Clasp using yarn, ceramics, and textiles. The floor tapestry with soft and squishy vertical elements represents a space where one can spend time with fantasy creatures and have intimate conversations with their loved ones.
Nobody Knows for Certain by Afrah Shafiq from Goa, is an interactive fiction and archival game, that creates a surreal experience. I played the game as a Soviet Tsarina and also a tailless kitten, born in India. The game draws inspiration from world history and folklores.
There were several pieces from Ukrainian artists, depicting the current Russian aggression on their struggling homeland.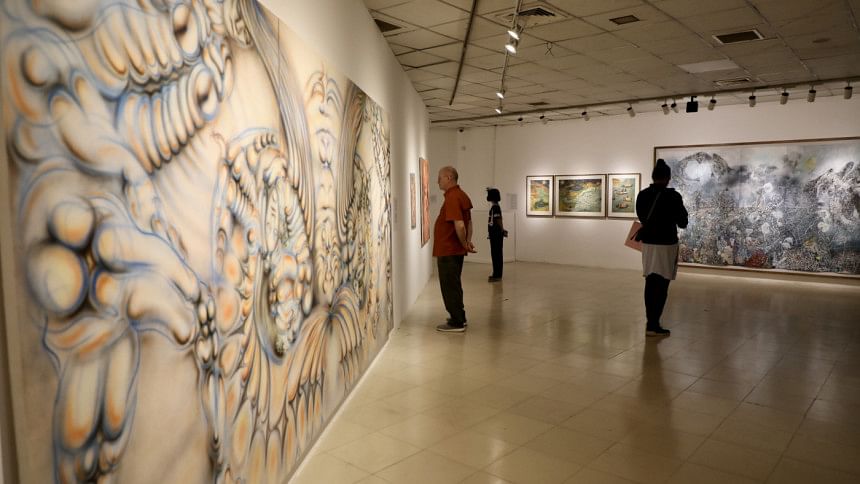 Ready-made Garments (RMG) workers are one of Bangladesh's greatest resources. So, they were granted a spot to exhibit their painfully difficult lives—usually filled with injustice—through sewed clothes, and fabrics.
Another installation was an orange balloon-shaped space, dedicated to creating a reading space for the visitors and children.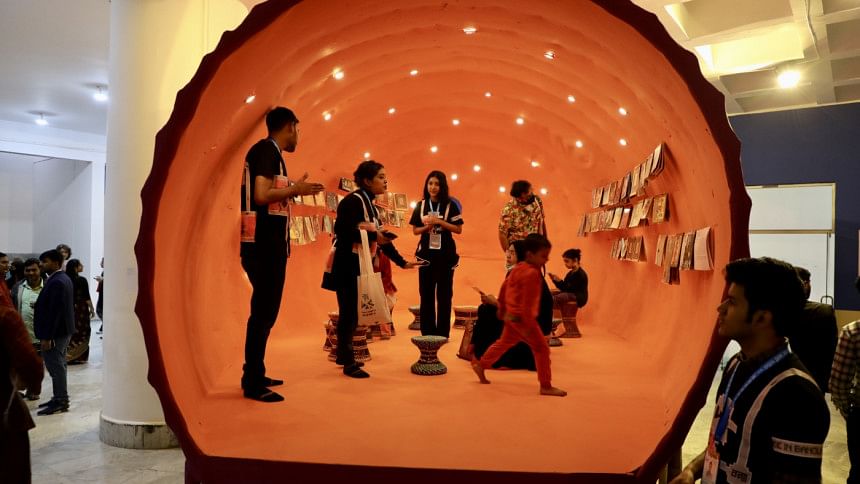 An entire gallery was gracefully enriched with the twelve art pieces selected for the Samdani Art Award. Among these, the humongous piece with bright colours, called The Gardener's Dream caught my eyes. The artist, Rasel Rana from Dhaka took a metaphorical and technically surrealistic approach on their dream of living in an inclusive world where every human being is treated equally, irrespective of gender.
There is so much to see and learn from every corner of the Dhaka Art Summit. Overall, this event has definitely exceeded all expectations and hopefully the remaining days of the programme will continue to do so.
DAS 2023 is open for all and will run at BSA until February 11.