'Stitching': Displaced women of Cox's Bazar display their talent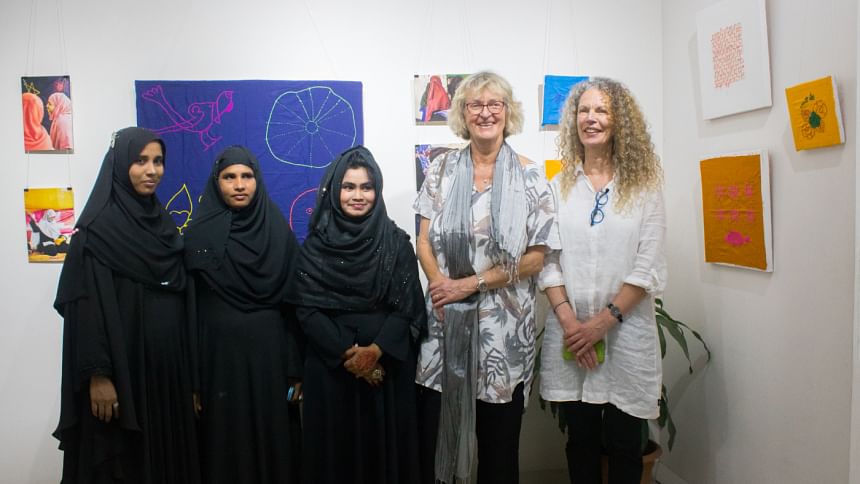 Embroidery is one of the oldest art forms in the history of mankind. The most well-known embroidery of Bangladesh is Nakshi Kantha, done with the threads drawn from saree borders. These used to be cherished gifts in families, the motifs and patterns reflected religious and cultural beliefs, and comprised of flowers, foliage, birds, fish, and animals.
The spirit of Nakshi Kantha, as the traditional folk embroidery craft comes in the form of artwork with a purpose.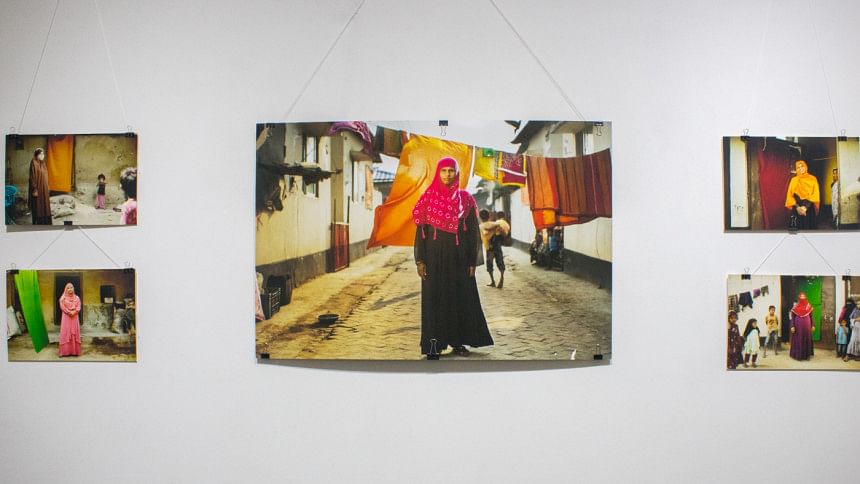 In collaboration with the 5th CSD Annual Conference on Sustainable Development 2022, taking place at the University of Liberals Arts (ULAB) in Dhaka, "Stitching" is an exhibition that focuses on the women who had their homes removed and relocated due to the construction of Matarbari coal-power station in Cox's Bazar.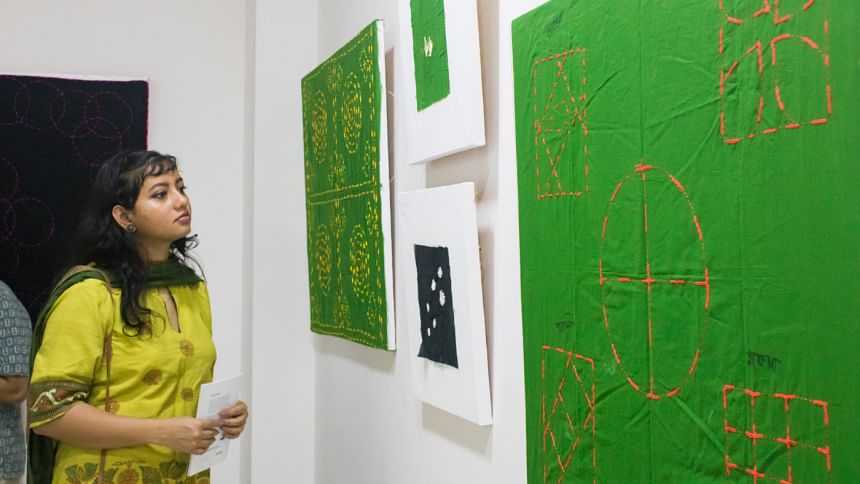 The exhibition's inauguration took place at Safiuddin Shilpalay in Dhaka on October 14.
The purpose of "Stitching" was to help provide the women of 50 families training on embroidery to cope with the change in their lives. Local NGO, YPSA provided some of them with training in stitching, so that they can earn . Workshop facilitator Mahenaz Choudhury, came together with YPSA, and ULAB for these women's economic well-being. The women who have lived in the same area in Matarbari but never know each other became acquainted through this program. They were invited to improve their stitching skills. Throughout this workshop in Maheshkhali, they created a 'library of patches' to illustrate their stories of displacement. The workshop included visualization exercises, discussions about colours, and learning different types of stitches.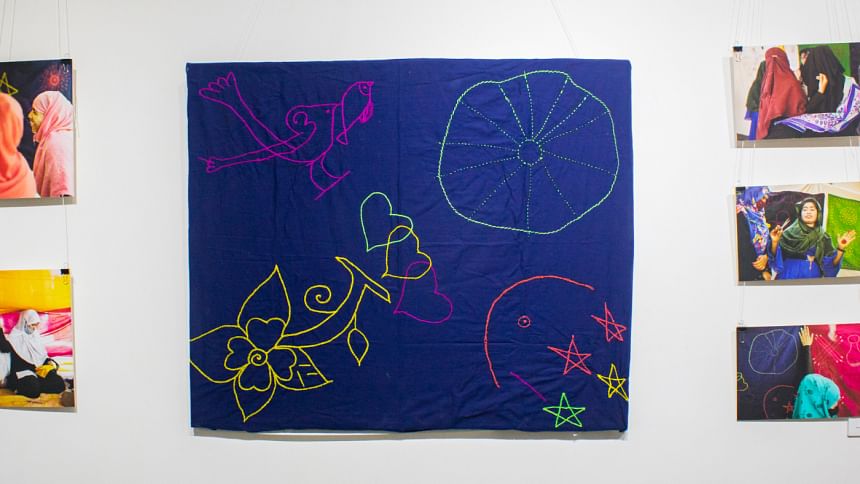 Safiuddin Shilpalay walls currently hold simple but adorable nakshi kantha works created by the Matarbari women. The artworks feature the moon, stars, flowers, fish, and pretty patterns in stitches. These are hand-embroidered on clothes, and there were chain stitches, button stitches, and hem along with the usual simple stitches. On one side of the gallery, there are photographs of these lovely ladies during their training period. The place is filled with simple yet colourful vibes. This open-for-all exhibition ran till October 18, 2022.