'Phire Dekha': 50 years of Mostafizul Haque's artistic splendour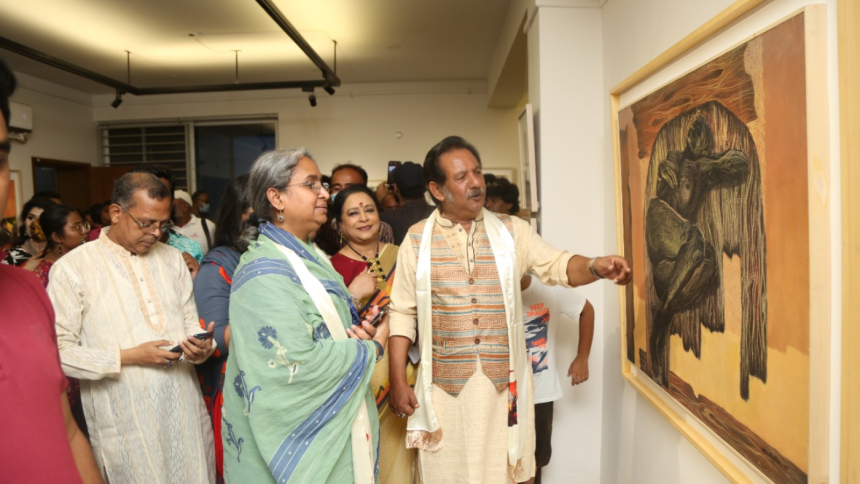 On July 23, Gallery Chitrak held the inauguration ceremony of "Phire Dekha", Prof Mostafizul Haque's retrospective solo-painting exhibition. The event was graced by the presence of Education Minister, Dr Dipumoni, as the chief guest, with Lily Islam, a leading Rabindra Sangeet artist of Bangladesh, hosting the event.
The ceremony opened by honouring the artist and guests with shawls designed by Shanto-Mariam University of Creative Technology (SMUCT). Following this, Lily Islam gave the welcome speech, after which Prof Nisar Hossain, the Dean of Fine Arts, University of Dhaka talked about his experience of working with Mostafizul Haque.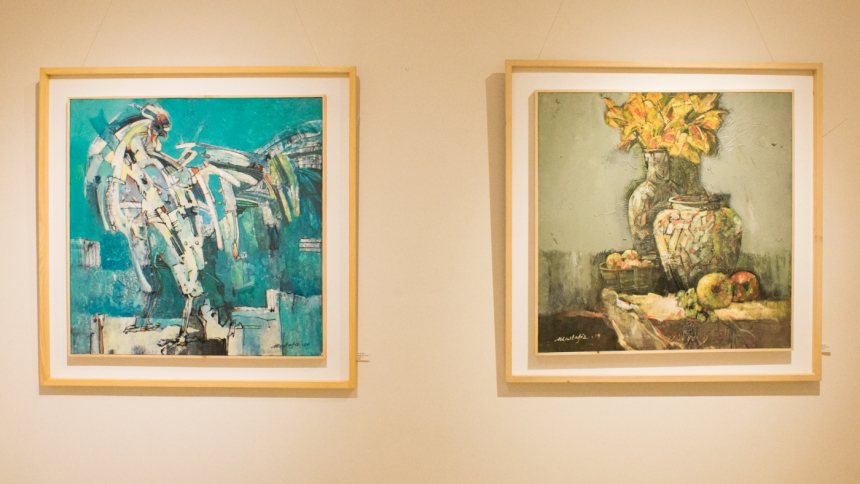 Mostafizul Haque grew up in a cultural environment and explored watercolours, oil paints, charcoal, acrylic, and later on Nihonga (Japanese style of painting on Washi paper). He excelled as an artist in Japan and worked towards imparting his knowledge on the youth of Bangladesh by starting his first own art school in Azimpur Ladies' club in 1975.
In 1981, he was responsible for establishing the Drawing section in Bangladesh Shishu Academy. Throughout his life, the artist established several art schools and was also one of the founding members of SMUCT.
Dr Dipumoni, in her short speech, expressed her gratitude for being invited to this wonderful event. She also added that Mostafizul's artworks, roosters in particular, invoked memories of her childhood whenever she saw them.
After revealing the book for the event, Rafiqun Nabi, a pioneer cartoonist, and chairperson of the event, spoke of Mostafizul Haque versatility. Nabi also mentioned that he looked forward to seeing more of the artist's work.
Later on, Mostafizul Haque thanked everyone for attending the exhibition, saying that he hoped his work would inspire people to be more creative in their respective fields. Curated by Suman Wahed, the exhibition will run till August 6 at Gallery Chitrak.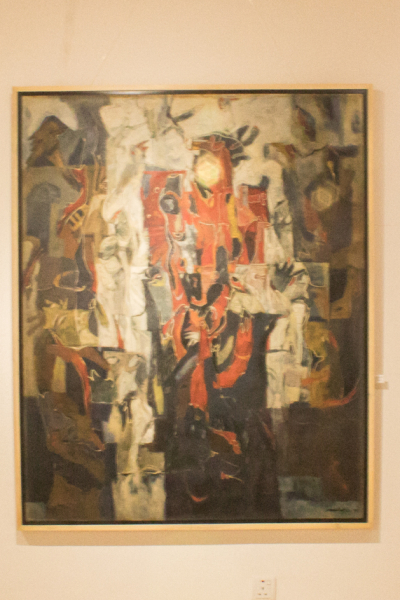 When entering the event, one is greeted by a Nihonga style painting of a cheerful young girl, wearing translucent clothing, on a beach. As we go deeper inside the gallery, the artist's work will leave most people mesmerised.
The most dominant traits of Mostafizul's artworks, are the use of dramatic paint strokes and textures. The character tones are beautifully merged with bold hatches, giving them a level of depth.
The painting series called 'Sprint', captures horses in motion, through some of the most dynamic visuals I have ever seen. The artworks in the series 'My Pleasure' features a wide variety of colours and geometric shapes, along with human subjects. The polygons and curves are chaotically wrapped together, giving them a unique, thought-provoking appearance.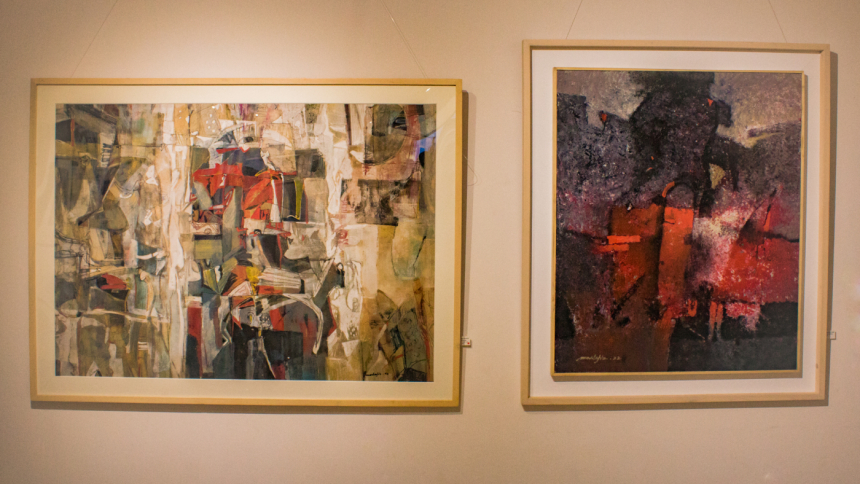 Additionally, the exhibition also displays paintings of rural women, primarily in traditional Bangladeshi clothing. The tiny watercolour pieces, 'Image from Nature' depicts the beauty of the different forms of monochromes in nature.
The landscapes, portraits, still lives, and abstracts, alongside his simple, adorable animal drawings on papers are all a testament to the talent that Mostafizul Haque holds as a leading artist of Bangladesh.