Contemporary Art Exhibition: an America-Bangladesh collaboration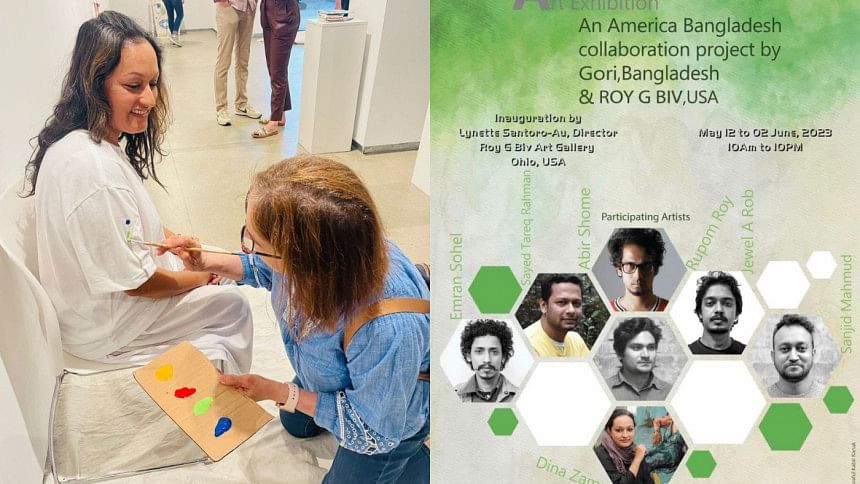 The first ever group exhibition of seven Bangladeshi artists started at Roy G Biv art gallery in Columbus, Ohio on May 12 to June 1. This was a collaboration by American and Bangladeshi artists – Dina Zaman, Emran Sohel, Sanjid Mahmud, Rupam Roy, Syed Tarek Rahman, Jewel A Rob, and Abir Shome. This event was inaugurated by Lynette Santoro-au, Director, Roy G Biv art gallery Columbus, Ohio, USA.
In February, 2023 a group of artists attended a workshop at Shishu Polli Plus at Gazipur, conducted by Bangladeshi-American artist Dina Zaman, in order to encourage orphaned kids and involve them in art practice. The exhibiting artworks at Roy G Biv, were done by the artists along with the Shishu Polli Plus kids together at the shelter. This workshop helped the artists connect with the children and they felt included as a part of our society.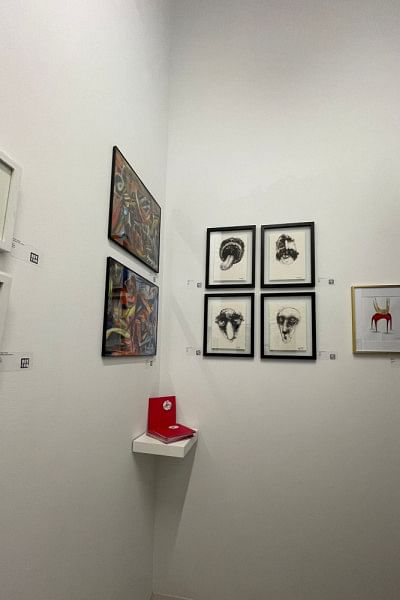 The kids were also taught various visual art making techniques so that they can cultivate their tender imaginations. Sponsored by Plutus Consulting, Bangladesh (and media partner Ohio Sangbad), this exhibition gained huge appreciation among the visitors of the USA.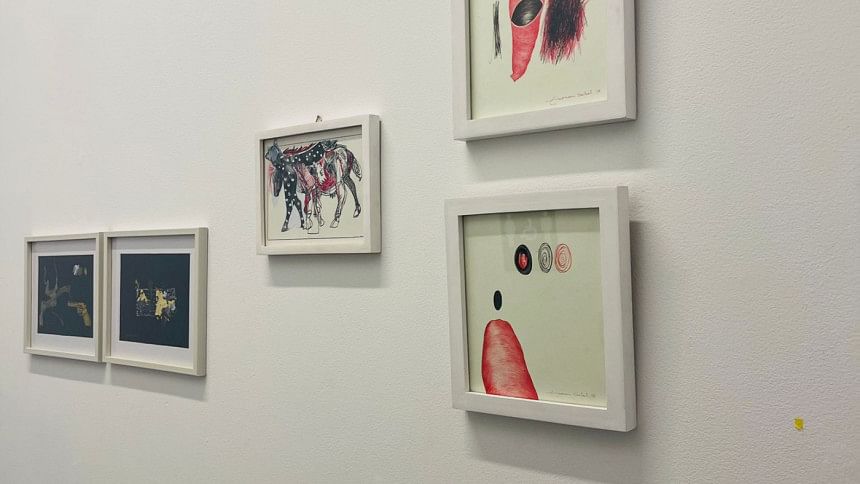 On May 12, the exhibition started with two performance art. Artist Dina Zaman was one of the artists. Her idea was to wear white clothing and become a human canvas so the visiting people can take part in painting on her, just like she did with the kids at Shishu Polli Plus. This is her way of connecting with other humans and spending happy moments with everyone who paints on her. The artworks from the other artists contained minimalistic mini pieces on white backdrops, thought-provoking charcoal and pencil sketches, a pair of paintings with large and bold color strokes in abstract etc.   
This open-for-all exhibition will run at Roy G Biv gallery, Ohio till June 2, 2023.