Bonhishikha Shangskritik Shangathan celebrates Independence Day spirit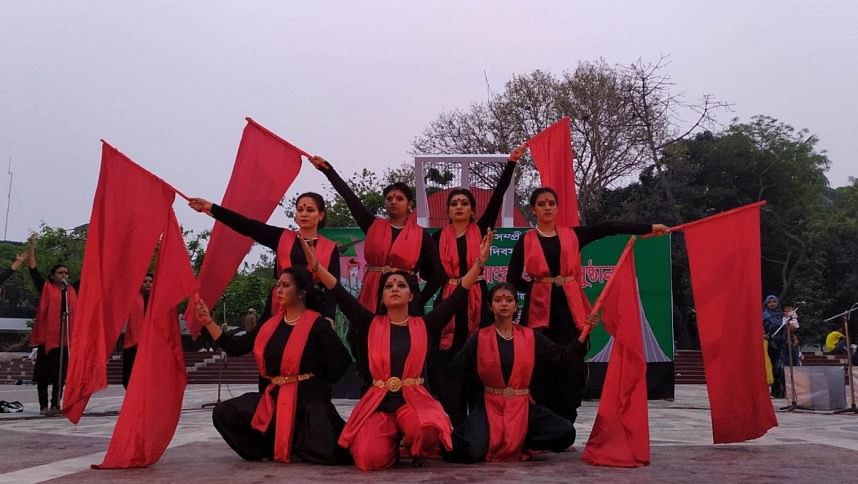 Celebrating the spirit of the Independence Day of Bangladesh, Bonhishikha Shangskritik Shangathan organised a cultural programme consisting of cultural activities and discussion today at 5 pm, at the Central Shaheed Minar.
As chief guest of the event, Director General of Bangla Academy, Mohammad Nurul Huda attended the programme.
The event was presided over by Combined Cultural Alliance and Bonhishikha Shangskritik Shangathan's president Ghulam Quddus. Meanwhile, the General Secretary of Combined Cultural Alliance, Ahkam Ullah Amal, Bangladesh Path Natok Parishad's president Mizanur Rahman, Bangladesh Gonoshangeet Shamanay Parishad's General Secretary Manjar Chowdhury Sweet, and  other were present at the discussion part at the event.
The event also featured a marvelous dance recital titled "Chai Shompritir Bangladesh". On top of that, ten different cultural groups including Udichi Shilpi Gosthi, and Wrishiz Shilpi Gosthi amongst others, also presented musical performances and poem recitals at the programme.