"Bengal Stream": Exploring the ever growing architecture of the land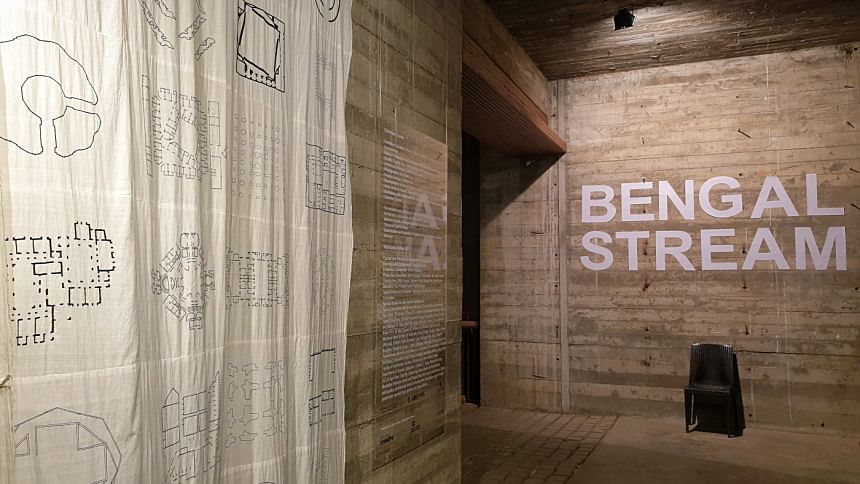 The opening ceremony of 'Bengal Stream: The Vibrant Architecture Scene of Bangladesh' was held at Bengal Shilpalay December 10, 2022. M.A Mannan, Honorable Minister of Planning, Government of Bangladesh inaugurated the exhibition as the Chief Guest. Nathalie Chuard, Ambassador of Switzerland to Bangladesh, and Honorable Member of Parliament, Mr. Asaduzzaman Noor, were also present as Special Guests at the event.
Bengal Stream documents and celebrates the dynamism and innovation of contemporary architecture in Bangladesh. Bengal Stream first took place in Basel, Switzerland in 2017. It was created by the Swiss Architecture Museum (@s_am_basel), and the Bengal Institute for Architecture, Landscapes and Settlements. After a fruitful Europe tour, it has arrived in Dhaka.
The term "Bengal Stream" refers to particular characteristics of the current architectural scene in Bangladesh. The soil and natural landscapes are 'streamlined' and 'fluent', and so is the rapid growth of cities. The history of architecture from Mughal to Modern –one style after the other has continued the heritage in an effortless stream. The legacy holds the thread from the past to present, and to the future. Moreover, contemporary architectural practices that are spiritually rooted in Bengal culture, have resulted in phenomenal projects.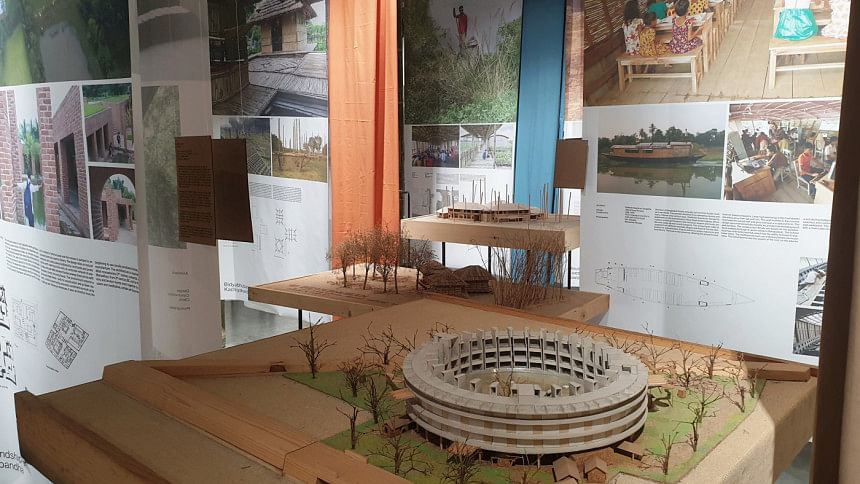 Bengal Gallery had turned into a maze containing all the projects that carried forward, the identity of our architecture –from Paharpur Monastery to Bait Ur Rauf Mosque, from Kantajee's Temple to the Institute of Fine Arts. The detailed plans, sections, elevations and other drawings were put on display for people to see and understand, the sensitivity and sensibility of the architects and their teams. Photographs of the existing conditions of those sites were shown along with the project descriptions. Scaled 3D models in monochrome was included so everyone could perceive the buildings three dimensionally.
Niklaus Graber, architect and principal curator of the exhibition 'Bengal Stream', along with Ar. Nahas Khalil conducted a guided tour of the exhibition with the drawings of architect Muzharul Islam on Monday, December 12 and 25, between 3 pm and 5 pm, as a special tribute on his 99th birth anniversary. 'Bengal Stream' gave the common mass an idea about the architecture of this country and how it has evolved keeping the connection with its heritage.
 This exhibition was successfully concluded on January 9, 2023.