Aly Zaker Notuner Utshob 2023 underway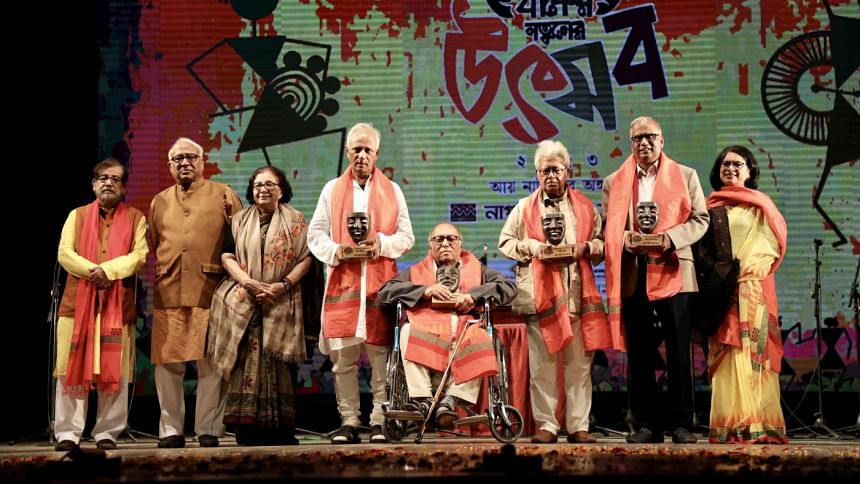 Theatre festival "Aly Zaker Notuner Utshob" has kicked off in Bangladesh Shilpakala Academy today, at 6:30 pm To celebrate the essence theatre itself and pay respect to one of the greatest Bangladeshi thespians, Aly Zaker, Nagorik Natya Sampradaya organised the first "Notuner Utshob" with seven plays in 2019. This year, it had been renamed after Aly Zaker.
The festival has been organised by Nagorik Natya Sampradaya and Mangaldeep Foundation, ready to welcome fresh new theater plays in front of the audience.
The colourful programme was inaugurated by the eminent thespian and actor, Ferdousi Majumdar. State Minister of Cultural Affairs, K M Khalid, MP, had also attended the inaugural ceremony of the festival as the chief guest.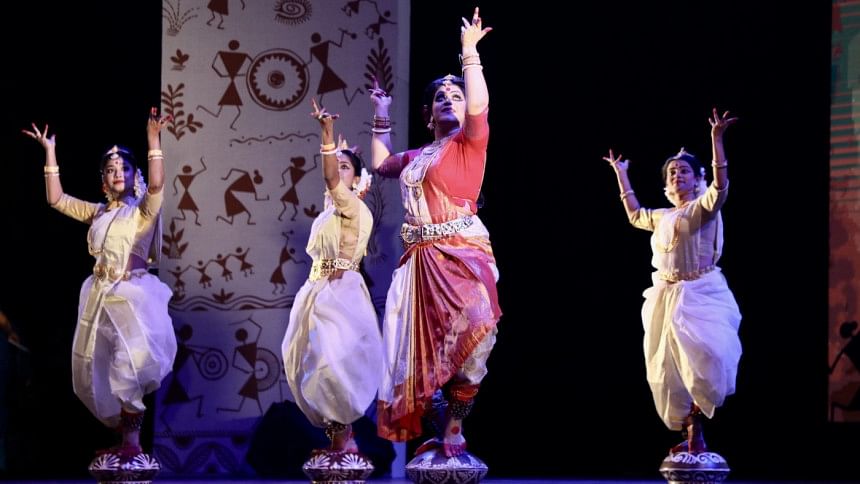 "Theatre was everything to him, he lived for it. He is not here today, but his absence is being felt by everyone", said Sara Zaker, who commented that she wants to continue this festival for two more years.
Eminent actor and Member of Parliament Asaduzzaman Noor said, "I can never forget him, it was years of friendship and comradery."
Director General of Bangladesh Shilpakala Academy, Liaquat Ali Lucky, was also present during the programme.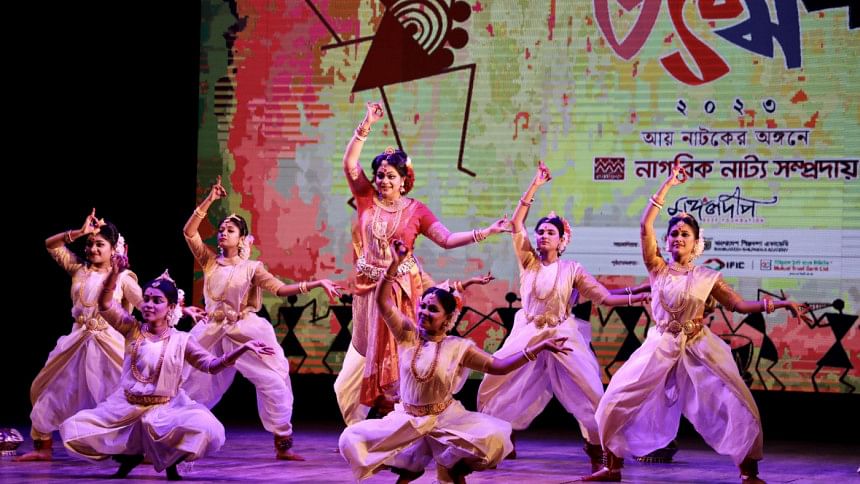 Four renowned theatre personalities were felicitated during the event. Mamunur Rashid received the Syed Shamsul Haque award, Masud Ali Khan was given the Khaled Khan award, and Nasiruddin Yousuff won the Aly Zaker award. Syed Jamil Ahmed received the Zia Haider award.
All four of the esteemed personalities received a commemorative scarf, crest, and monetary reward.
The festival will run till January 26, at the National Theatre Hall of Bangladesh Shilpakala Academy.