4th Bangla Art Fest concludes on a high note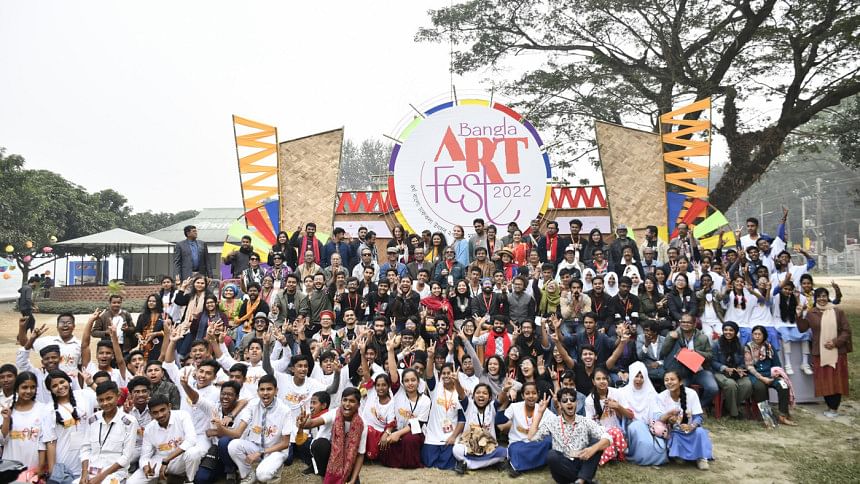 The "4th Bangla Art Fest 2022, Mymensingh", dedicated to Shilpacharya Zainul Abedin, recently successfully concluded at the BGB Park in Mymensingh. The four-day festival featured an international art camp; art activities by the children, promising artists, contemporary artists and renowned artists both local and foreign.The festival was, organised by Art Bangla Foundation and was jointly inaugurated by renowned artist Shahabuddin Ahmed and Shilpacharya Zainul Abedin's youngest son, engineer Mainul Abedin.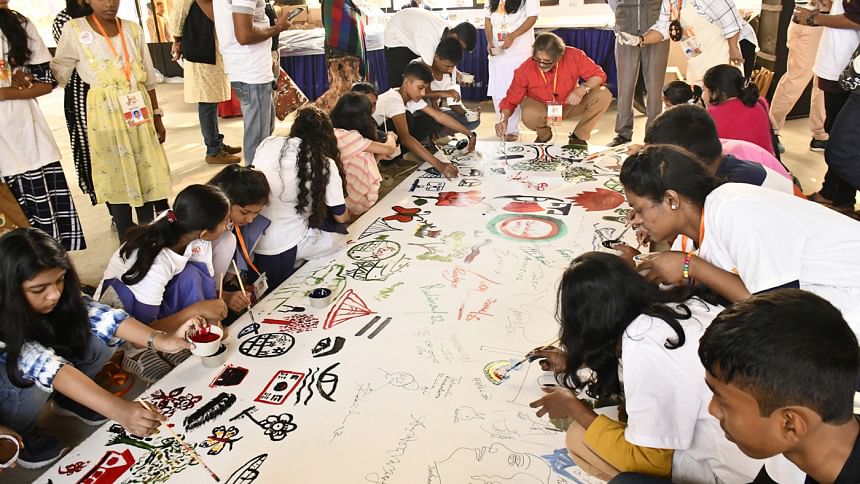 The State Minister for Cultural Affairs KM Khalid participated as the chief guest at the inaugural ceremony with artist and professor Jamal Ahmed, art critic Moinuddin Khaled, Alliance Francaise de Dhaka director M François Grosjean and many more. The ceremony was moderated by the Deputy Commissioner of Mymensingh, Md Mostafizar Rahman.
A total of 20 contemporary artists exhibited their art projects in the festival under the curation of Md Harun ar Rashid Tutul while Zahangir Alom and Dinar Sultana Putul were the co-curators of the festival. Four art organisations, namely Artpro, Jolputul Puppet, Karkhana Art Space and Sandwich Dhaka took part in the festival. Additionally, the festival also featured a grand art exhibition,open art discussions, cultural programs; folk art and craft fair. Along with that two hundred students from schools all over Mymensing took part in the proceedings and shows that were displayed on the Zainul Mancha.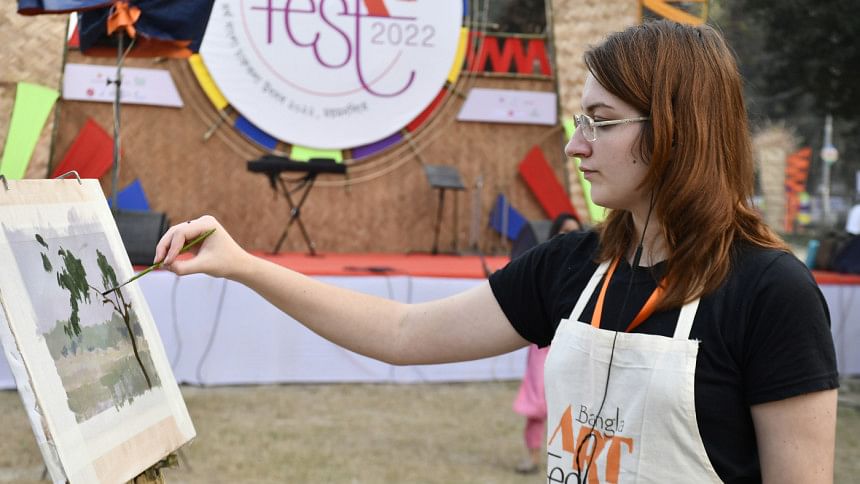 While speaking on the significance of the event, KM Khalid mentions "This type of event will encourage the younger generations to practise art. I hope that the new generation will follow in the footsteps of Zainul Abedin". The festival also featured a dance performance from the Garo Community along with the convener of the festival Professor Mohammad Eunus introduced the participating artists.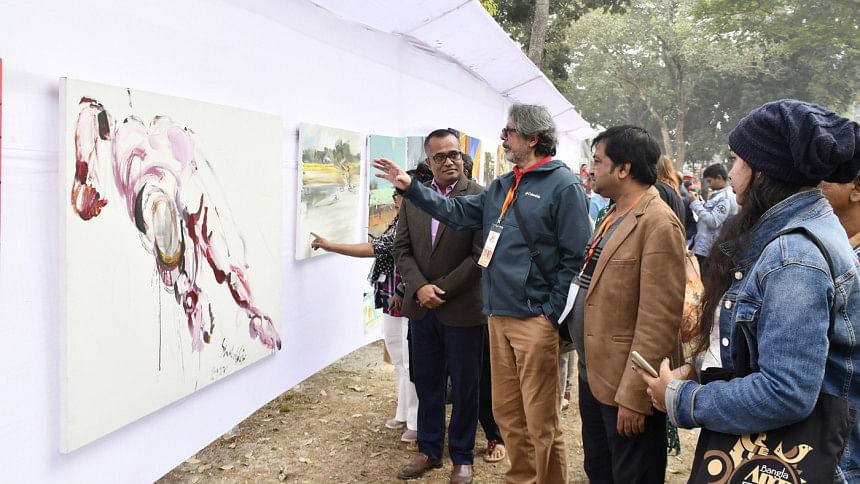 "We have dedicated this year's festival to Shilpacharya Zainul Abedin. We need to develop the virtue of humanity alongside developing our economy. We believe that art can play a significant role in this regard," said Professor Mohammad Eunus while addressing the significance behind this year's festival.
Art Bangla Foundation honoured Shahabuddin Ahmed with Lifetime Achievement Award at the inaugural ceremony followed by an art camp featuring artists from Bangladesh as well as 41 artists from all over the world; including countries such as India and Russia.