Where to buy tickets for 'Magical Night' concert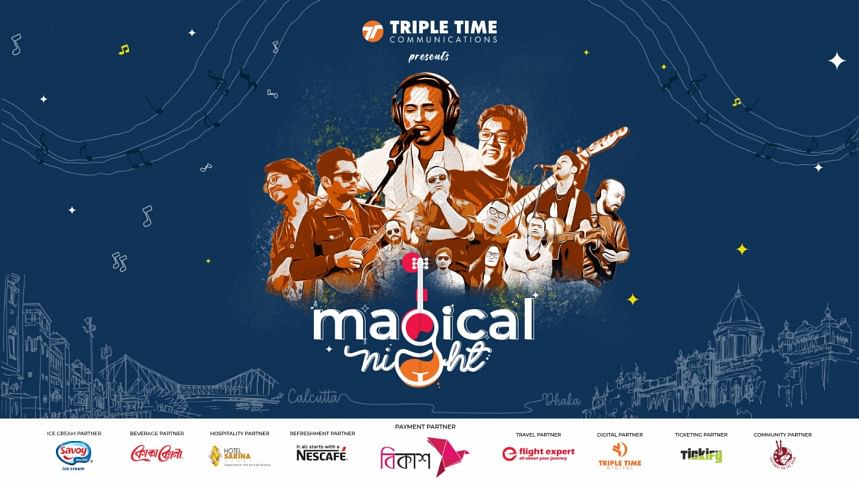 Set to take place on July 6, 2023, the "Magical Night" concert will take place at Capital's International Convention City Bashundhara (ICCB). The event will feature renowned musicians like, Arnob, Anupam Roy, Taalpatar Shepai, Meghdol, and Hatirpool Sessions.
The programme is arranged by Triple Time Communications and aims to foster cultural exchange, bridging the proverbial traditional gap of Bangladesh and India. The concert presents itself as an opportunity for music enthusiasts to come together, celebrate their shared passion, and revel in the power of music in uniting people. "Magical Night" will showcase a remarkable fusion of Bangla and international artists, representing the best of both worlds.
The tickets for the event are currently available on Tickify website.