We forget our legends very easily: Subir Nandi's daughter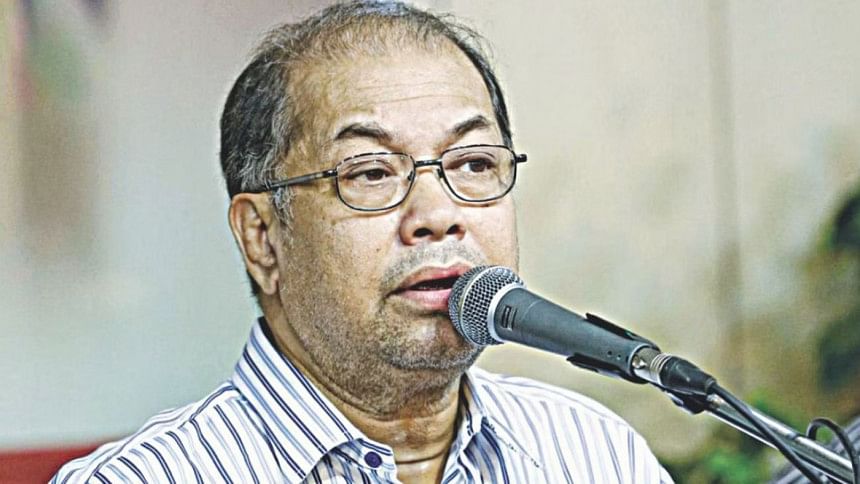 Today marks the fourth death anniversary of eminent singer Subir Nandi. With his melodic and melancholic songs on radio, television, and in movies, the National Film Award-winning singer captured the hearts of millions of people.
Sadly, no significant event has been seen anywhere about the legendary singer. Expressing sadness, his daughter Falguni Nandi told The Daily Star, "I have prayed for my father personally this morning. There was a program at Dhakeshwari Mandir in Tangail. However, I am not aware of any other programs other than this. There were some programs about him on his first and second death anniversary. I also haven't seen any social media posts from his colleagues in the music industry too."
She also stated how people in our country tend to forget about the important event after some years.
"We forget everything very easily. We remember the legendary artistes for 5 years after their death. Then, we forget them," she said.
"People should remember the contributions of these eminent artistes in society. Those who have money, they arrange memorial services every year. Not every person has that ability. That's why I urge everyone to pray for my father," she added.
Born in Sylhet on November 19, 1953, Subir spent his childhood in Dhaka and Kolkata. He and his nine siblings were trained in music under Ustad Babar Ali Khan.
In 1972, he recorded his first song, "Jodi Keu Dhup Jele Deye", written by Mohammed Muzakker and composed by Ustad Mir Kasem.
He sang one of the biggest hits in his career -- "Din Jaye Ko-tha Thake", a timeless song from a film with the same title. Khan Ataur Rahman wrote the lyrics.
Subir won the Bangladesh National Film Award five times as Best Male Playback Singer for his tireless work in the films "Mahanayak" (1984), "Shuvoda" (1986), "Srabon Megher Din" (1999), "Megher Pore Megh" (2004) and "Mohua Sundori" (2015).
Known for songs such as "Tumi Emoni Jaal Petechho Shongshare", "Amar Ei Duti Chokh Pathor To Noi", "O Amar Ural Ponkhire" and "Ek Je Chhilo Shonar Konna" among others, Subir's illustrious career spanned over four decades. He will be remembered for his versatility and passion as a singer.