Nora Fatehi debuts as a singer in 'Sexy In My Dress'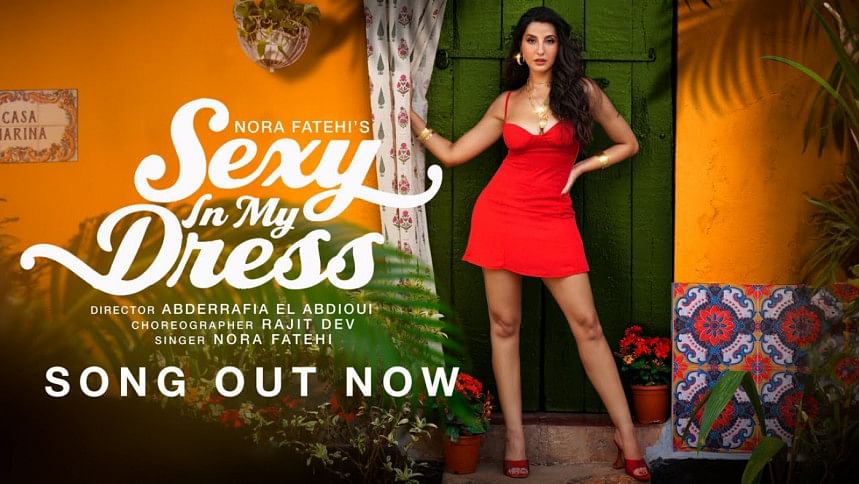 Nora Fatehi, known for her alluring dance skills and powerful voice, has caught the music world by storm with her much awaited solo debut. She has finally released her first International single, "Sexy in My Dress," and fans are overjoyed.
"Sexy in My Dress" highlights Nora Fatehi's lively and flirtatious side, accompanied by a vivid pop style, with its contagious Latin urban atmosphere. Notably, this is Nora Fatehi's first solo singing project, with stunning dance choreography by Rajit Dev. Nora has also taken on the role of producer once more for this single, showcasing her versatility.
The excitement for Nora Fatehi's song video has been tangible since the teaser was released earlier this week. The teaser captures the essence of the song wonderfully, leaving fans and music fans eagerly awaiting its full release.
Nora Fatehi recently wowed the audience at IIFA 2023 in Abu Dhabi with her enthralling performance, cementing her standing as a global sensation. Her earlier appearance was in the Hindi rendition of Yohani's chart-topping hit "Manike Mage Hithe," which was featured in the Siddharth Malhotra, Rakul Preet Singh, and Ajay Devgn-starrer "Thank God."
"Sexy in My Dress" is now available for streaming on Nora Fatehi's official YouTube account.