Joy Bangla Concert returns after two years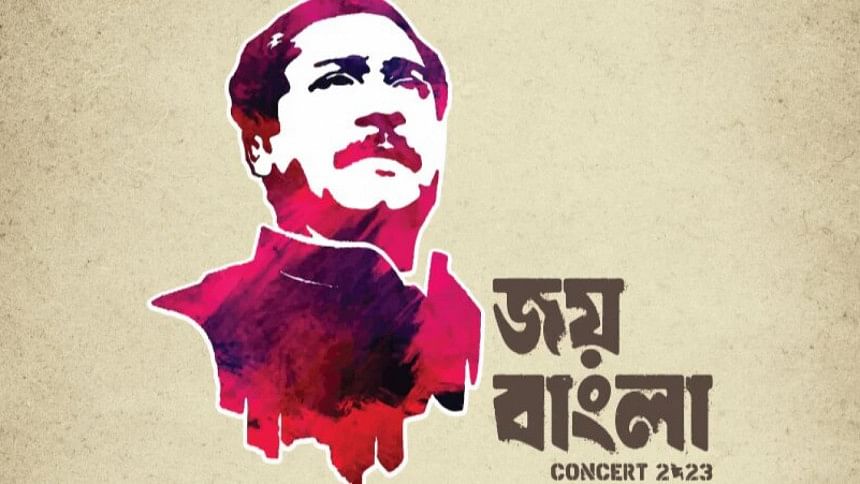 One of the most awaited youth events, Joy Bangla Concert, is back this year – following a two-year gap due to the coronavirus pandemic – and this year, music loving youngsters are in for a bigger and better return.
The announcement of the return, on the Facebook page of Young Bangla, has already created a hype on social media with netizens sharing their memorable moments from previous instalments of the concert. Many also welcomed the organizers' move to bring back this fusion of music and history.  
Already deemed as the biggest concert for youths and attended by the Prime Minister in the last instalment in 2020, the event was held every year between 2015 and 2020 – to highlight the historic March 7 speech of the Father of the Nation Bangabandhu Sheikh Mujibur Rahman that set the tone for the country's independence through the Liberation War.
However, considering the Holy Shab-e-Barat, this year the concert will be held on March 8 at its regular venue – Army Stadium – with registration for free tickets to be opened soon, according to organizers.
Keeping up with the previous years' unique trend, the concert this year is set to feature iconic and emerging bands of the country such as Artcell, Avoid Rafa, Lalon, Chirkutt, Cryptic Fate, Karnival, Meghdol, Nemesis and Arekta Rock Band.
Prime Minister Sheikh Hasina and her sister Sheikh Rehana appeared at the concert in 2020 while Center for Research and Information (CRI) trustee Radwan Mujib Siddiq attended the entire concert.
The concert, making its debut in 2015, has become a part of the country's pop culture and a household name in the live music industry – stitching the wartime patriotic melodies of Bangladesh with the rock genre.
In 2020, hundreds of thousands of youths at the concert were astounded when a holographic image of Bangabandhu appeared on stage with the same towering figure, baritone voice, and that famous index finger that shook the repressive Pakistan regime half a century ago.