He will remain alive through music: Sabina Yasmin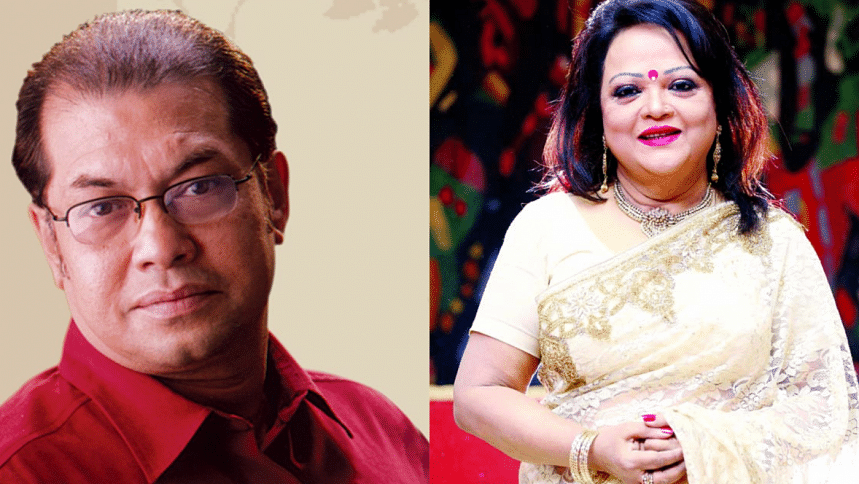 Subir Nandi had an amazing gift of putting his emotions into his melancholic voice. For which, he is still remembered by audiences. Today marks the 69th birthday of the veteran singer.
Noted singer Sabina Yasmin and Subir Nandi had participated in numerous duets. On this day, she recalled some of the memories of her colleague with The Daily Star. "I remember him very often," shares the singer. "There's nothing new to say about his voice and his songs, he had the ability to reach people's hearts."
According to Sabina Yasmin, Subir Nandi's songs should be preserved properly. "His voice is really unique and it is amazing that the new generation has the tendency to cover his songs, and they like his songs." Sabina Yasmin and Subir Nandi have sung duets for the films like — "Chhutir Ghonta", "Okritoggyo", and "Kushumkoli", among others. "He lives through his music," says the singer.
Born in 1953 November 30, in Baniachong, Habiganj in Sylhet, Subir Nandi belonged to a noble music family. Due to his father's profession, he spent his childhood in tea gardens of Sylhet.
Some of his notable songs are— "Din Jay Kotha Thake", "Amar E Duti Chokh To Pathor Noy", "Prithibite Prem Bole Kichhu Nei", "Asha Chhilo Mone Mone", "Master Shaab Ami Naam Dostokhot Shikhte Chai,", "Hazar Moner Kachhe Proshno Rokhe", and "Bondhu Tor Borat Niya".
The eminent singer is also remembered for his songs including— "Bondhu Hotey Cheye Tomay", "Koto Je Tomake Beshechhi Bhalo", "Paharer Kanna Dekhe", "Ami Brishtir Kachh Theke Kadte Shikhechhi", "Ekta Chhilo Shonar Koinna", and "O Amar Ural Ponkhi Re" among many others.
Initially, he learnt music from his mother Putul Rani, and later, he took lessons on classical music from Ustad Babar Ali Khan. He first performed on Sylhet Betar, in 1967. In 1970, he began his journey in Dhaka radio with the track "Jodi Keu Dhup Jele Dey". The song was penned by Muhammad Muzakkir and composed by Ustad Meer Kashem.
He made his playback debut in the cinemas in 1976 with the film, "Shurjogrohon". In 1981, his solo album "Subir Nandir Gaan" was released under the banner of Disco Recording. For his unparalleled  contribution to the music industry of Bangladesh, earned him the Ekushey Padak honour in 2019.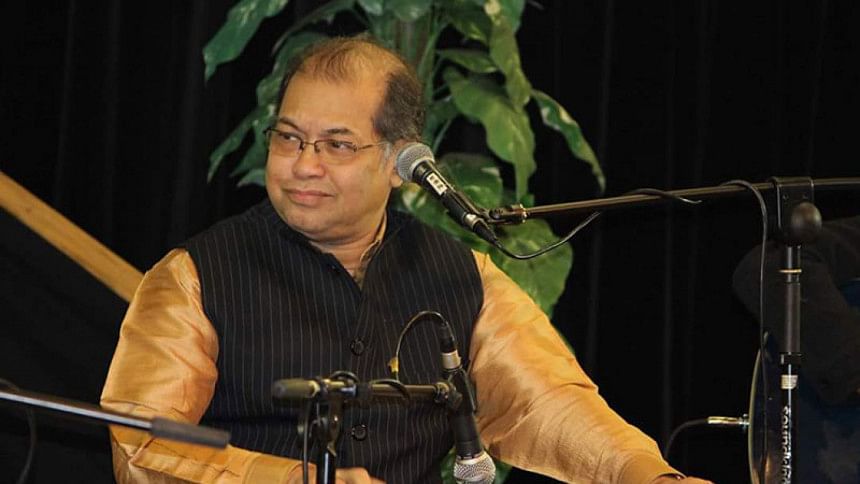 He was also honoured with the National Film Award for his playback in the films— "Mahanayak" (1984), "Shubhoda" (1986), "Srabon Megher Diney" (1999), "Megher Pore Megh" (2004), and "Mohua Shundori" (2015).
Subir Nandi left us for good on May 7, 2019.