Coke Studio Bangla's 'Shob Lokey Koy' channels Lalon and Kabir Das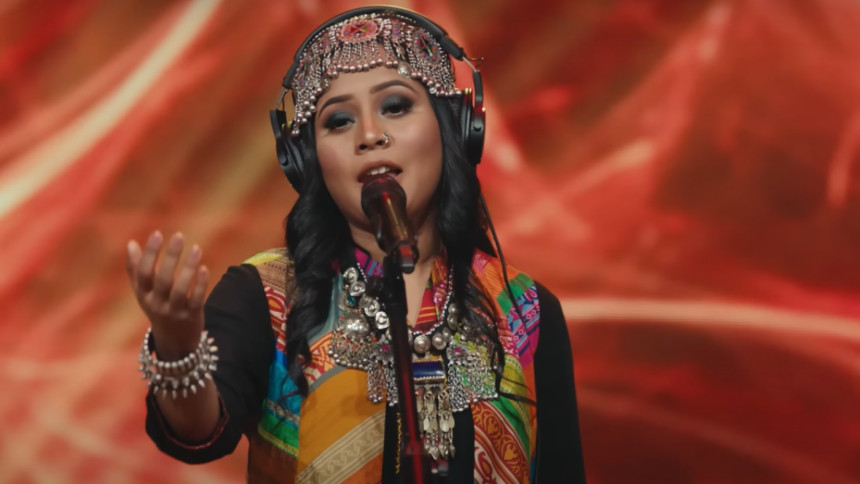 Coke Studio Bangla released the seventh track of this season on Tuesday via their Youtube channel. Titled "Shob Lokey Koy",  the song highlights the divine connection between two mystical poets—Fakir Lalon Shah, and Kabir Das. 
Kaniz Khandaker Mitu and Murshidabadi provided their voices to this ethereal fusion of Lalon's "Shob Lokey Koy" and Kabir's "Kabira Kuan Ek Hai". The beautiful song has been wonderfully arranged and composed by ace musician Shayan Chowdhury Arnob.
Both the songs highlight the theme of how humanity—despite race, caste, and religion—is bound by it's love for one another. While our expressions and words can be different, the hidden emotions and ideologies are the same no matter what time, place, or date we exist in. That is the story told by this new song.
Following the release of the song last evening, Coke Studio Bangla's YouTube channel has been flooded with numerous comments praising the song.
When discussing the song, Coke Studio Bangla said "Shob Lokey Koy" is dedicated towards the eternal love residing within the hearts of one man towards another. It can be seen that human beings have always been a part of a single consciousness. The same can be said about mystic poets Fakir Lalon Shah and Kabir Das. Living in different times, different countries, and even with different cultural identities,  they still shared ideologies on harmony and coexistence.
Coke Studio Bangla has taken social media by storm with their superhit songs such as "Nasek Nasek", "Bulbuli", and "Chiltey Roud".