Coke Studio Bangla back with season two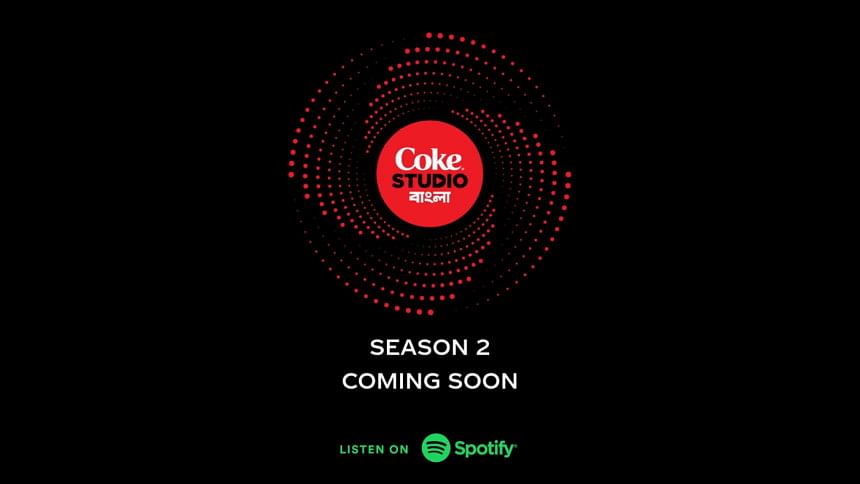 Coke Studio Bangla began their journey last year, creating a worldwide phenomenon with their intricate musical compositions.
This year, they aim to return with a new season, which they have already announced on social media—accompanied by a teaser for what's to come.
The programme unveiled their new logo, writing "After a long wait we are back with a new season and new songs. Are you ready for #CokeStudioBangla #Season2?"
In the teaser, Shayan Chowdhury Arnob can be seen with numerous artists who are wielding instruments like clarinets, sitars, and even leaf-flutes.
This season will reportedly feature 10 songs, similar to last season, with legendary artists like Runa Laila and Indian classical musician, Ustad Rashid Khan likely being part of the mix. Reportedly, rockstar James might also be a part of the show this season.
Recently, streaming platform Spotify has come to terms with Coke Studio Bangla, allowing fans to be able to stream the Bangla rendition of Coke Studio on the app.