Was the second serving of Coke as refreshing as the first?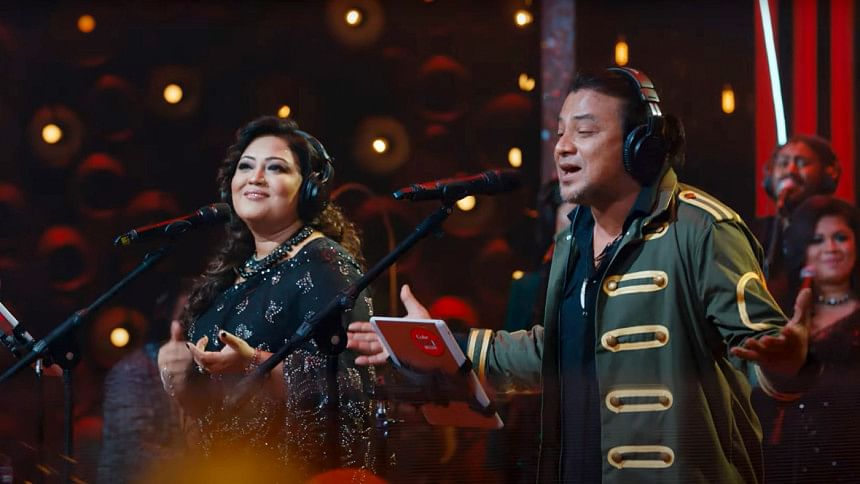 Let us get this out of the way first: "Nasek Nasek" was so dynamic, energetic and well-executed musically, that it made it unusually difficult for any song to follow it up.
However, what Coke Studio Bangla did brilliantly was not trying to match up to it at all – instead, they delivered "Prarthona", a well-realised devotional mashup from the voices of Momotaz Begom and Mizan Rahman, ahead of the month of Ramadan.
Since the public reveal of Coke Studio Bangla, fans had expected Momotaz to be her usual, flamboyant self. However, every note she sang in her rendition of "Allah Megh De" shattered preconceived notions about her as a singer – putting on display a more mellow, controlled vocalization that only walked towards the crescendo she set up for Mizan to pick up from.
Mizan, not missing a beat from "Baba Maulana", hit a home-run with his scintillating high-pitch vocalization.
The unsung hero of the song was the entire percussive section – the 'Khartal', an ancient instrument used in Maizbhandari hymns, was wielded masterfully throughout the song. The inclusion of traditional instruments Esraj, Kamayacha and Harmonium went well with the arrangement.
Mithun Chakra, a veteran percussionist and musician, deserves special mention for arranging the percussion section of the song.
What makes both episodes of Coke Studio Bangla stand out is the fact that nowhere will you see a compromise in the arrangement, recreation and accreditation of the inspiration behind the song, as well as them being played by Bangladeshi talent.  
"As the music producer and the composer, my job is to find and bring music, musicians, and artists together", said Arnob, the curator and producer of Coke Studio Bangla, in his Facebook post today. "As we all have come from different musical backgrounds with different upbringing, I tried my best not to uproot them from their roots, but rather proudly accepted their musical upbringing, their artistic beliefs, and their free-thinking."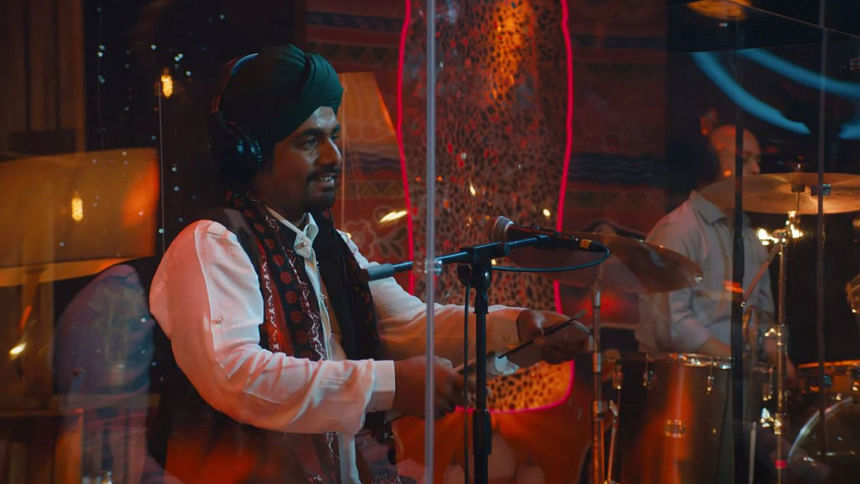 The cracks in the production, like the previous release, show in the videography and editing. Even though the flaws here are less pronounced than "Nasek Nasek" – the cutaways are still rough, while the cinematography hardly inspires.
Given that it is only the second production of an already recorded season, the issue is likely not going to improve much until their next endeavour.
Truth be told, it did take a few listens for me to fully appreciate what "Prarthona" tried to achieve, but in my opinion, there is no doubt that the song is worthy of being the second release of the slightly controversial but much loved Coke Studio Bangla.