Arnob & Friends visit the land down under
Arnob & Friends only recently completed their Australia Tour, "Hok Kolorob with Arnob & Friends 2023", on March 11. They played a total of two shows, with the final performance taking place in Melbourne. The other concert took place in Sydney on March 4.
The tour was organised by Dhoon Cultural Inc. Poth Production, based in Sydney, worked as a partner with Dhoon for the Sydney concert.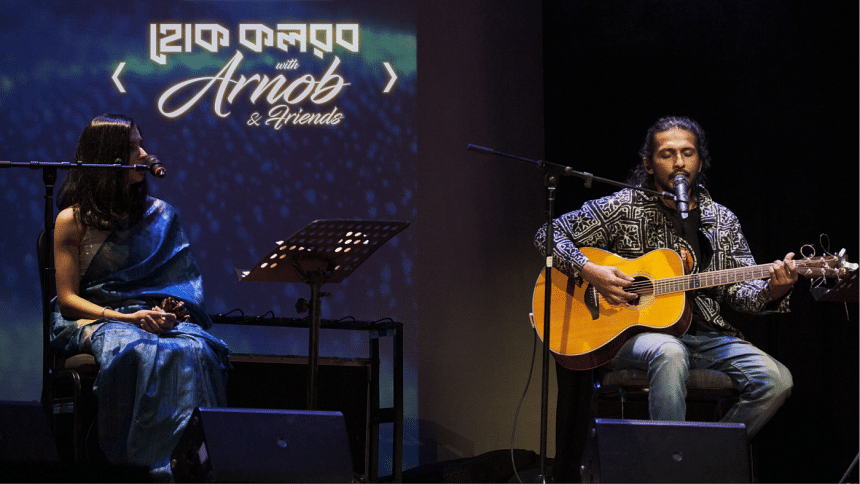 Arnob's return was highly anticipated by fans in Australia, as many were overjoyed to see him after he last performed in Melbourne over 10 years ago. Their calls for a return was answered, as Arnob & Friends showed up with their full lineup, including Arnob, Pantha Kanai, Sunidhi, Buno, Imran, Saad and Sayonton.
Before Arnob & Friends took to stage, the show began by paying respect to the traditional custodians of the land, the Torres Strait Islanders, by the MC Farhana Muna—the TEDx Speaker and mental health and gender equality advocate—followed by a short speech from Ronnie Islam, the president of Dhoon Cultural Inc. In his remarks, Ronnie conveyed how they pursued the opportunity of bringing Arnob & Friends to Australia with a lot of intent.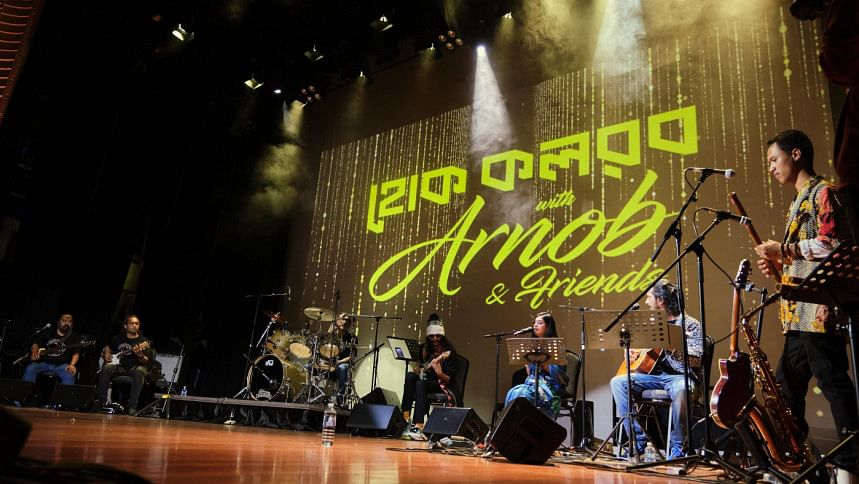 Arnob & Friends took to the stage at 7:15 pm, when the hall was full. Opening with the song "Hok Kolorob'',  the group performed 21 songs in total for the Melbourne audience, out of which 4-5 songs were requested by those in attendance. Overall, those in attendance shared that it was an amazing two and a half hour experience that they will cherish.