Fight to secure top four spot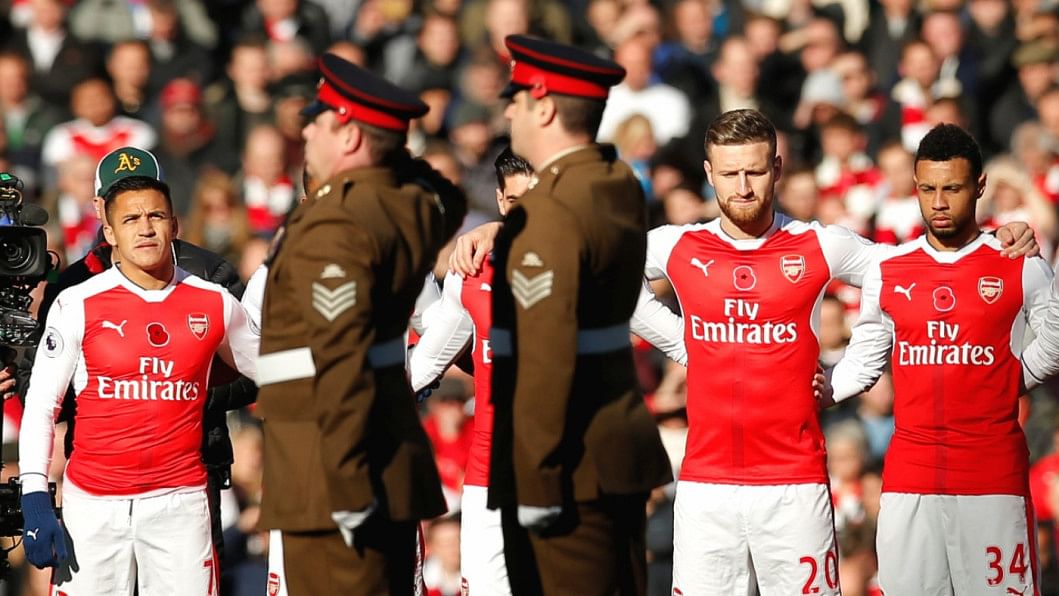 There has been a telling absence of mind games between Arsenal manager Arsene Wenger and his Manchester United counterpart Jose Mourinho ahead of Sunday's encounter between the teams.
Arsenal-United games used to be furious, season-defining epics, while Wenger's relationship with Mourinho has crackled with animosity for much of the past 13 years.
But with both sides struggling to secure a top-four finish in the Premier League -- and eyeing silverware elsewhere -- the order of the day ahead of the contest at the Emirates Stadium has been contrition.
"He doesn't need to make peace," Mourinho said when told that Wenger had expressed willingness to bury the hatchet with him.
"When there is peace, we don't have to have problems. I am a big boy. I'm in football all my life. I know a problem on the pitch the next day is not a problem at all.
"In the last match at Old Trafford, we shook hands before, after. I remember that I met him in the corridor for the press conferences and we shook hands again.
"So for me, not a problem at all and I think he will be really pleased with me that I am going to change my team against Arsenal."
Mourinho's most pressing concern is what kind of team he will be able to field, following United's exertions against Celta Vigo on Thursday, when they procured a 1-0 aggregate lead in their Europa League semi-final.
Ashley Young joined United's injury list after appearing to sustain a hamstring problem, while match-winner Marcus Rashford, whose second-half free-kick settled the game, came off late on with a pronounced limp.
United's defensive injury worries are easing, with Eric Bailly having overcome a problem he sustained in last weekend's 1-1 draw against Swansea City and Chis Smalling returning from a six-week lay-off with a knee complaint.
But Luke Shaw, Marcos Rojo and Zlatan Ibrahimovic remain sidelined, while Marouane Fellaini is suspended.
The only player who Mourinho has confirmed will start for United is goalkeeper David de Gea, who was rested for the trip to Vigo.
Mourinho has never tasted defeat against Wenger in 12 league games and the Arsenal manager may not get many better opportunities to alter that statistic.
Mourinho has publicly written off United's chances of finishing in the top four, but whereas his side can qualify for the Champions League by winning the Europa League, there is no safety net for Arsenal.
Arsenal may yet finish the season with a trophy, as they will face Chelsea in the FA Cup final on May 27, but they are running out of time to avoid a first season outside the Champions League in 20 years.
"Of course every big game boosts your confidence," said Wenger, who is still to make an announcement about his Arsenal future.
"But for us, more than focusing on the fact it is Manchester United -- a big club and a big rivalry over the years -- what is important is to have the chance to achieve our target.
"We have no choice. We have to beat them."