Worryingly low pass rate in some boards
Is quality of teaching the reason?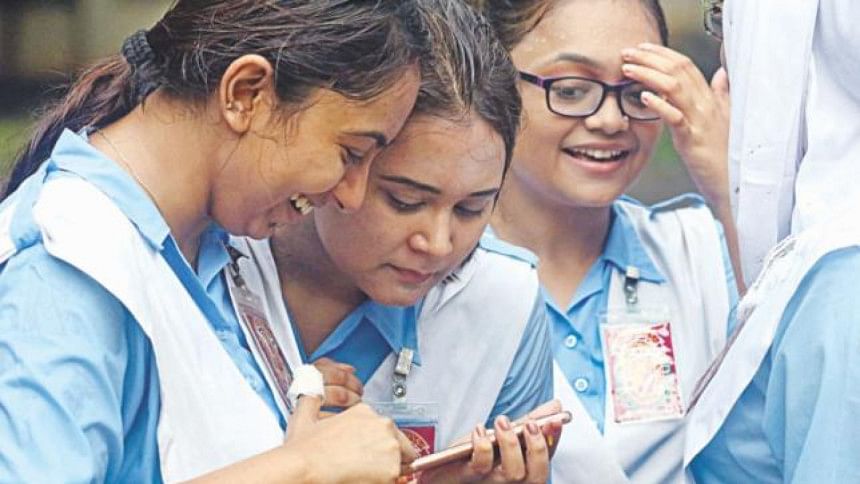 We are not particularly surprised that this year's Higher Secondary Certificate (HSC) pass rate has fallen by quite a margin compared to previous years. Such a consequence was expected under a new, revised evaluation method which aims to standardise marking of answer scripts, eliminating the discrepancy in marks given under the old system. The relatively new MCQs (multiple choice questions) have also thrown off some examinees used to the previous question paper format.
This is a good development in our education system as it fairly evaluates a student's performance. But what is shocking is the significantly poor performance of examinees from some boards. Comilla Board in particular, has done very badly with a pass rate of only 49.52 percent with the high failure rate being attributed to failing in one subject – English. 
It is crucial to find out the reasons why such a large number of students failed in English and therefore did not pass their HSC exams. Some academicians have pointed to the lack of properly trained teachers of English in many of the institutions under these boards. If that is so then it is the system that is at fault and not the student. So what is the academic future of the almost 51 percent of young people from Comilla who have failed their HSC?
It is disturbing to know that of the examinees who scored GPA 5 around 74 percent are from Dhaka. This points to the huge gap in the quality of education between Dhaka and the rest of the country. 
The Education Ministry obviously has a lot of work ahead. One of its major tasks is to find out the underlying causes of the underperformance of students in other districts and vigorously upgrade the quality of education in these areas. Only then will the new evaluation method pay off.