War cannot be the option
Pakistan must stop patronising terrorists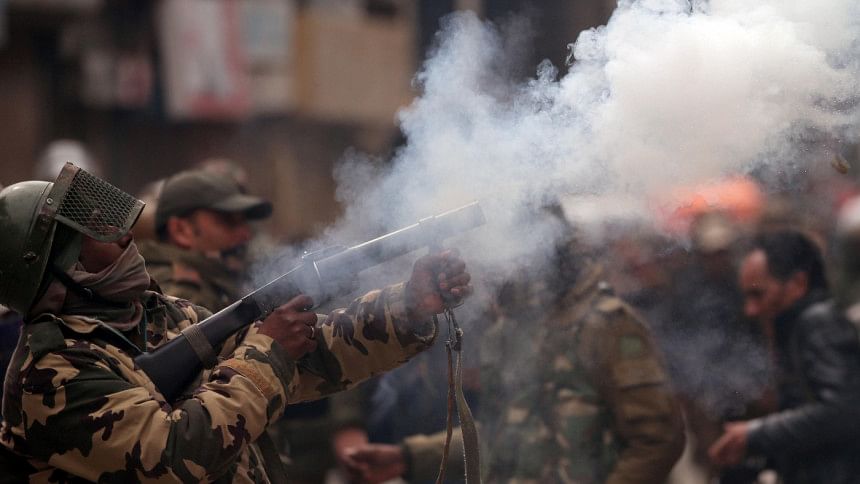 This is for the first time since 1971 that the air force of one of the two neighbours—India and Pakistan—has crossed the international border and launched strikes on the other's territory. India describes it as a "preemptive non-military strike," an action in self-defence to thwart a possible terrorist attack on Indian soil, targeting the terrorist camps located inside Pakistan. Pakistan has followed suit and claimed striking non-military targets inside India. It also claims having shot down two Indian aircrafts and having captured three Indian airmen. India admitted to losing a plane and one pilot in action who is supposedly in Pakistan's custody.  
By their own claim, Jaish-e-Mohammed (JeM) carried out the Pulwama terror attack and they have a safe haven in Pakistan, which gives sufficient ground to India to be extremely concerned. Groups like the JeM and Lashkar-e-Taiba (LeT) have recently declared their intention to carry out further terrorist attacks on India. It was against this background that the Indian strikes took place. While we are not in favour of the air strikes, at the same time, we must condemn harbouring of terrorist groups like the JeM and LeT by Pakistan.
These developments have dangerous ramifications for the two countries as well as the region. We had hoped that Pakistan would not retaliate and spike up the spectre of a wider conflagration. Both the countries have expressed their intention of not escalating the situation and we would like to see that they do everything to ensure that the situation does not graduate to a full-blown war.   
Violence will breed violence only. It will bring no solution to the very underlying causes that have kept the two countries in a state of mutual animus for the last 72 years. We urge the two countries to exercise restraint and engage in talks immediately.
We believe that at the same time Pakistan must take up confidence-building measures, foremost of which is to stop the terrorists from operating out of its territory against India. War cannot be the answer; history stands as a glaring testimony to that. Three major wars since 1948 between the two have caused more sufferings than resolved anything at all.
Pakistan's prime minister has expressed his willingness to discuss terrorism and how to tackle it, a condition which India wanted Pakistan to accept for any bilateral discussion to start. He has renewed his call for dialogue following the recent attacks and retaliation. India should take up on the offer, and address the Kashmir issue seriously.