Khaleda's sentencing
Full verdict awaited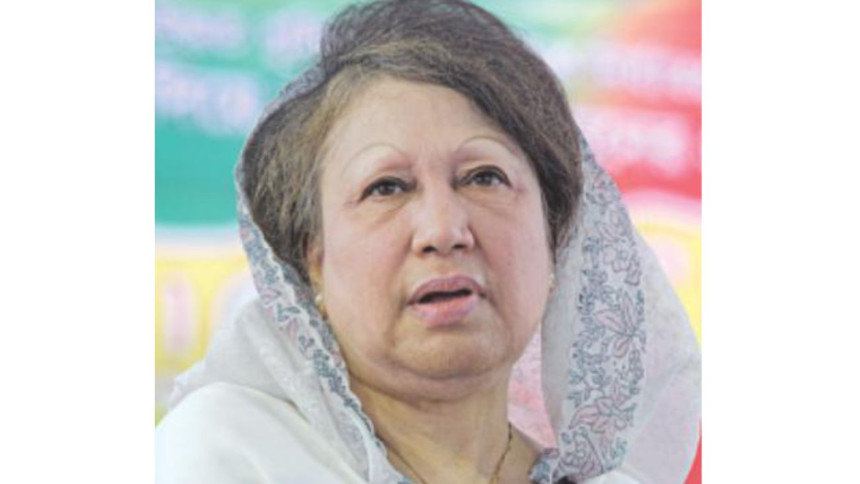 The judgment in the Zia Orphanage Trust graft case was delivered yesterday and the former prime minister was sentenced to five years in prison. Without the benefit of the full judgment in hand, and finding out how the verdict was arrived at, we are not fully equipped to offer our own considered views, but, suffice it to say, we are surprised that the BNP chief was given rigorous imprisonment. We believe it is only the superior court which can determine whether the trial court's verdict is a dispensation of justice based on evidence, facts and points at issue. Did the evidence produced merit the degree of punishment awarded?
The verdict is unique in the history of the country where a former prime minster has been given a high prison sentence for misappropriating the Trust's funds. It would not be remiss to mention that once before a former president was also sent to jail on charges of corruption for a lesser term for misappropriating nearly five times more that amount.
Till the appeal process is exhausted one cannot conclude as to the finality of the guilty verdict. We would like all to expedite the legal process that are to follow so that Khaleda Zia is afforded all legal remedy that any other citizen of the country is entitled to. 
Obviously, different political parties will view the judgment differently and react to it in their own ways. And it cannot be said that the verdict will not have its fallout on the forthcoming elections. But we are pleased to note the reaction of the BNP following the verdict. That the party shunned violence and called for peaceful demonstration is a good thing for our politics. It should also ensure that demonstrations it has called for today, do not degenerate into violence. By the same token, the government should not prevent the BNP from holding its political programmers peacefully.