Editorial
CJ's resignation
We are not surprised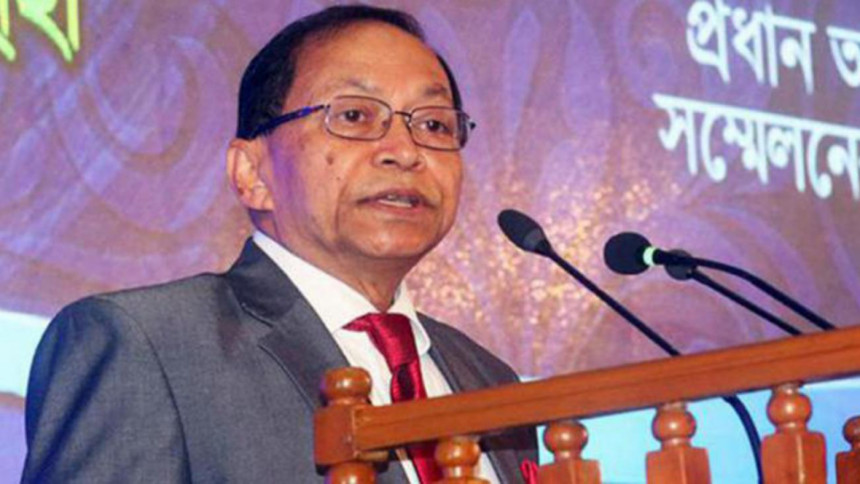 This is the first time that a Chief Justice has tendered his resignation. That we feel is the most honourable course for him to take since he was left with no other option. But the antecedents to his departure have indeed left a bad taste in the mouth. And that we think could well have been avoided, and the country could have been spared the very unpleasant episode that prefaced his resignation. The affair fits the very well-known aphorism of the dog being given a bad name and then hanged. The highest judiciary of the country did not deserve it. It should not be forgotten that Chief Justice Sinha had given some landmark judgments during his tenure, particularly on the trials of war criminals. 
The situation is unique too since the CJ is resigning under a cloud of allegations against him that seem to suddenly emerge after he made some observations in the 16th Amendment judgment which the ruling party and the government found unacceptable. But may we ask if all the other misdemeanors on the CJ's part have been committed during his present tenure in office?  
It is not that an individual's reputation is at stake. The image of the highest judiciary, an indispensable organ of the state, regrettably, has been severely dented. The matter calls for a serious introspection of the likely consequence of the resignation on the independence of the judiciary. Let us not forget the underlying issue, the 16th Amendment, which has to do with the independence of the judiciary. And the matter calls for an equitable resolution which should ensure both the independence of the judiciary and the strengthening of democracy. 
Also, as we have repeatedly stressed in the past, nobody is above the law and by the same token, nobody is below it. And the CJ should answer the charges. And he must be given all legal options to defend himself. And it would be our hope that Chief Justice Sinha would afford of all the opportunities to defend himself.